Major hospital investment to benefit patients and the planet
Spire Cardiff Hospital has completed a major investment programme, delivering state-of-the-art equipment to benefit patients and the climate.
A new CT scanner has just been unveiled, which represents a £1.5 million investment by Spire Healthcare and will enable up to 20 patients a day to be scanned to detect cancer, cardiac disease and urgent neurological, gynaecological and orthopaedic conditions. The scanner will help provide diagnoses for both NHS and private patients, which will alleviate pressure on waiting lists and reduce waiting times for a scan.
The new equipment uses the latest technology, which means that it will take less time to complete scans, so more patients can be seen for a diagnosis than in the past. The new equipment is much wider inside than other scanners, and so is more comfortable for patients.
The scanner had to be levered into place using specialist equipment. The teams went to considerable effort to reduce noise and disruption so that the hospital could continue to function normally.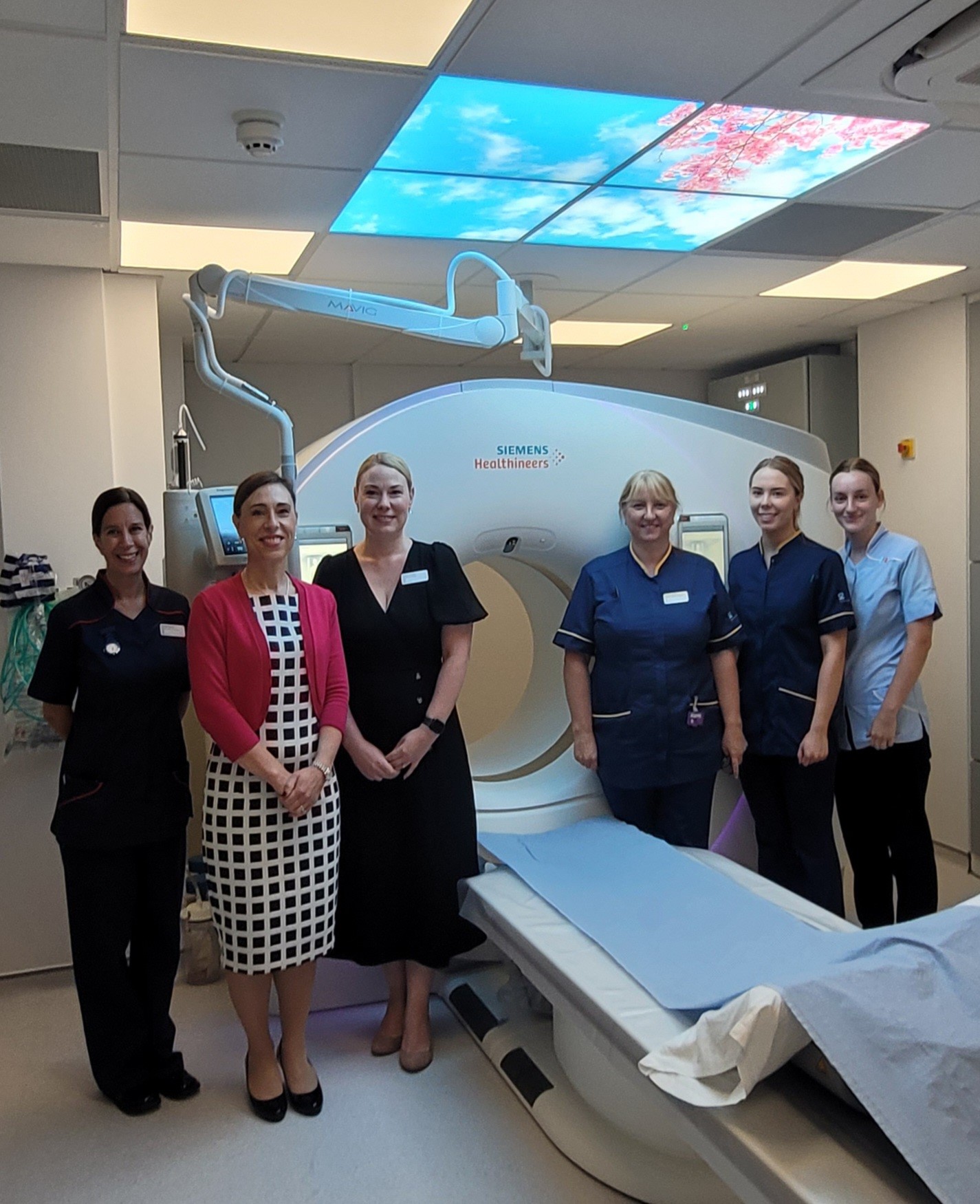 The new CT scanner at Spire Cardiff Hospital will provide diagnoses for both NHS and private patients, helping reduce waiting lists and waiting times for a scan
Meanwhile, the hospital has made a significant inroad into reducing its carbon footprint with the replacement of a gas-powered steam boiler with an electrical steam generator. The installation took just over a week to complete, without any disruption to patient services. It will reduce CO2 emissions at the hospital by 150 tonnes per year – almost a quarter of the hospital's total emissions.
The new boiler is part of a package of measures being taken to reduce carbon emissions. Last year, £200,000 was invested in installing PV solar panels on the roof of the hospital's outpatient building. Other initiatives at the hospital include:
replacing lighting with more energy efficient LED bulbs
installing two charging points for electric vehicles in the car park
appointing a carbon champion to lead environmental initiatives
As a Group, across Wales, England and Scotland, Spire Healthcare has made a commitment to become net carbon zero by 2030, backed by £16m investment.
Fiona Conway, Hospital Director at Spire Cardiff Hospital, said: "Here at Spire Cardiff Hospital, we are fully focused on giving patients fast access to diagnosis and treatment. Investing in state-of-the-art facilities, like our new scanner, enables us to do this.
"Meanwhile, as a healthcare provider, we are a big consumer of energy, and we want to do everything we can to play our role in addressing the climate crisis and reducing our impact on the planet. We're pleased that the new boiler, together with solar panels we installed last year, and our other environmental projects, are making inroads into reducing our carbon footprint."