Brand new healthcare clinic for East Cheshire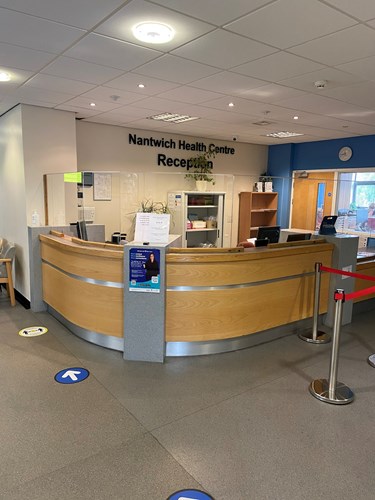 The new clinic will allow patients in East Cheshire who are worried about their health and are asking themselves "what's wrong with me," to be seen quickly by an expert consultant, close to home, for initial advice. If they need a formal diagnosis, treatment or surgery, they will be referred to Spire Regency Hospital in Macclesfield to receive this.
Initially, the clinic will provide support for patients with orthopaedic, general surgery and gastroenterological concerns. Spire Healthcare plans to expand the range of services available in the coming weeks.
The clinic is located within a convenient local setting in Nantwich Health Centre. Consultations are available to self-paying, insured and NHS patients on Monday afternoons, Wednesdays, Thursdays and Friday mornings.
Sue Dobson, Hospital Director at Spire Regency Hospital, said: "We're delighted to open this brand new clinic at Nantwich Health Centre and we're looking forward to making our high-quality services available to the people of Cheshire East and the surrounding area."
Dr Syam Morapudi, Consultant Orthopeadic Surgeon, said: "The new Nantwich Clinic is situated in the main town centre of Nantwich, providing patients with several benefits, such as local access to consultant-led care, with the option to be referred to any of our Spire Hospitals in the region if further investigations/treatments are needed.
"The location offers ease of access and an environment that patients are comfortable with. The clinic enables me to extend my reach further into Nantwich, giving me access to a larger number of patients."