Spire Healthcare - proud to support the NHS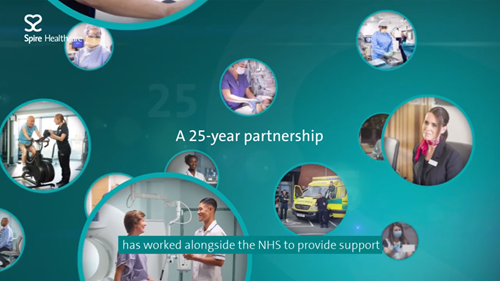 Since March 2020, we have been proud to care for over 150,000 NHS patients, thanks to our landmark partnership with the NHS. Our staff and hospitals have worked to support the NHS nationally, providing cancer treatments, urgent scans and tests, and dedicating resources to help where they're most needed.
We are proud to have worked alongside the NHS for 25 years and this relationship has grown in strength in recent months.
View our video detailing Spire's partnership with the NHS and the vital support we're providing during the pandemic.