Let your top lip start life-saving conversations this #Movember
It was in 2007 that the UK and USA joined the Movember movement that was started in Australia before becoming a global campaign.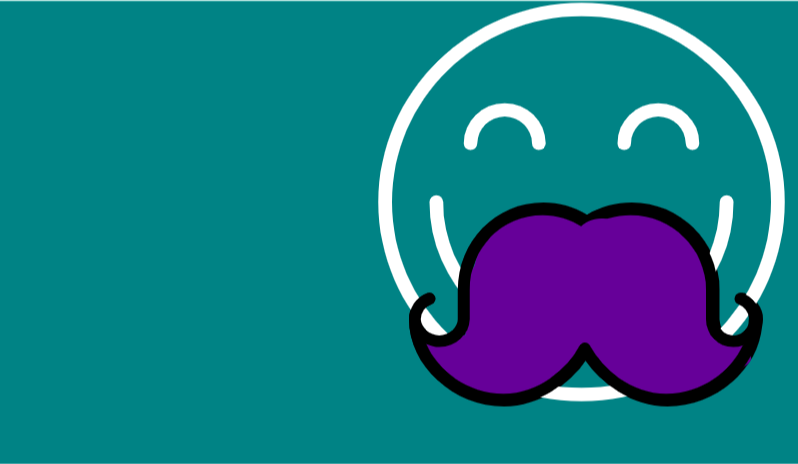 Now, 12 years and millions of moustaches later, they are urging men to ditch the razorblade for a month in support of improving men's health – spotlighting the key areas of prostate cancer, testicular cancer, mental health and suicide prevention.
"UK statistics are shocking," according to a Movember spokesman. "One man dies every 45 minutes from prostate cancer, while more than 333,000 are living with the disease. Twelve men a day take their own lives - making it the biggest killer of males under 45 in the UK, while testicular cancer is the most common cancer in young men.
Now men – and women - are being asked to become 'a walking, talking advertisement' to show that taking early action really can save lives.
"Moustaches start conversations and that's what we want – we want to get people talking openly about mental health and cancer issues," said the 'Mo Bros' spokesman.
"Mo Sistas can also lend a hand by taking part in the Make A Move Challenge where they run or walk an extra 60 kilometres throughout the month. You don't have to be an ultra-athlete, just make more time for physical activity – and let everyone know why you are doing it!"
At Spire Parkway Hospital in Solihull, Consultant Urologist Mr Alan Doherty said: "The key to successful treatment is down to men facing up to the fact that they might have a problem and seeking medical help as soon as possible.
"Early prostate cancer may have no symptoms so don't wait for them to appear. If you are 50 years old you should be getting yourself checked. That age drops to 45 if you are black or have a father or brother who has had prostate cancer.
"It's a simple examination that could be followed by a blood test - there is no need to be frightened or embarrassed."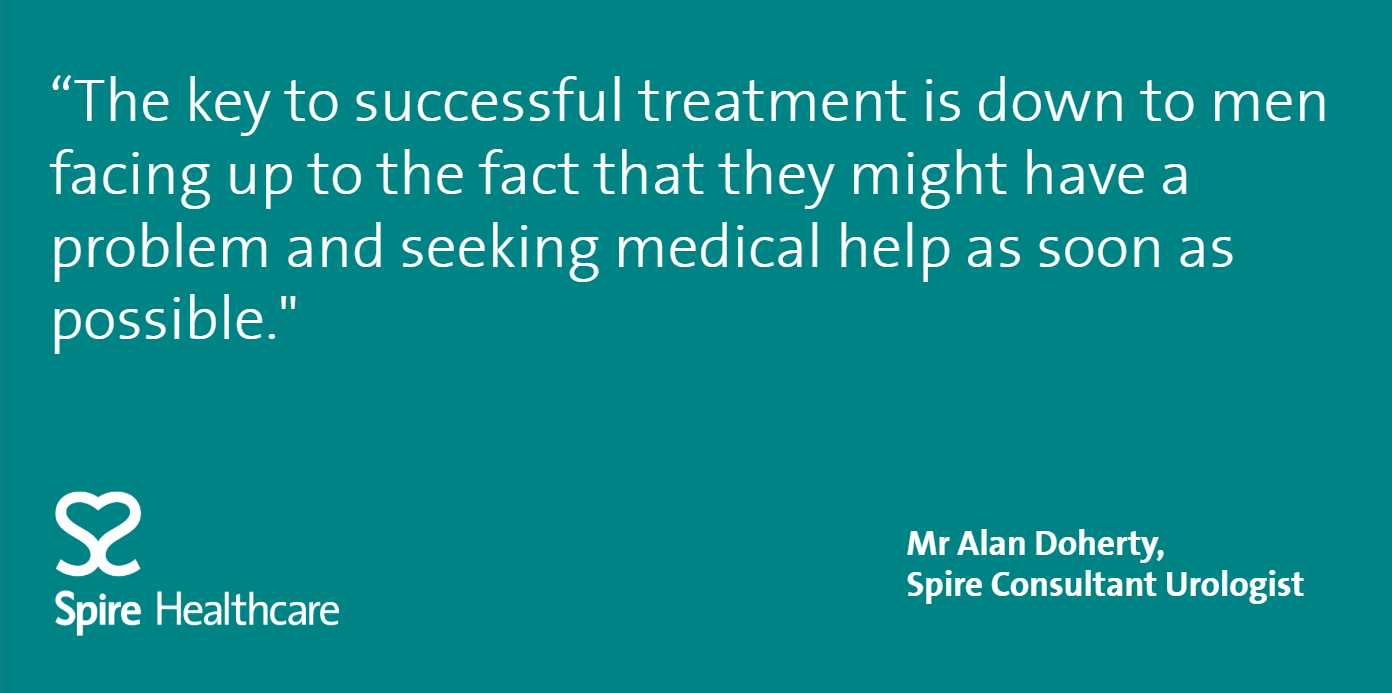 Symptoms for testicular cancer include swelling or a lump in a testicle, which is usually painless but can become painful as it increases in size or a dull ache or pain, or heaviness in the scrotum.
"Once again men seem to find it difficult to discuss this with others but swift action really can save lives. Don't wait until it becomes painful, act as soon as you discover a lump, it really can mean the difference between successful and non-successful treatment," said Mr Doherty.
"Hopefully the Movember campaign in all its forms will result in more men coming forward for check-ups that could save their lives."
At Spire we offer a range of expert advice and treatments dedicated to men of all ages. If you have any concerns about your health, find your nearest Spire Hospital and get in touch.