Spire to Spire Charity Cycle 2019
Spire's CEO, Justin Ash, talks about his mammoth 326km team cycle challenge from London to Bristol, the pinnacle of a busy week of fitness challenges and fundraising across our hospitals. 
The challenge
Responsibility is an important word in healthcare. Within our organisation, we have an unquestionable responsibility to deliver the best possible quality of care when treated in any of our hospitals or clinics. However, responsibility in my view isn't just about what we deliver from a clinical perspective.
Every one of our sites is part of a community. We are an employer of skilled and caring people and we recognise a responsibility to contribute to the wider well-being of people and society beyond the walls of our wards.
That's why we embarked on a charity project which culminated in the Spire to Spire Charity Cycle event. The challenge was for staff at all our hospitals to participate in some way in a week of fundraising activities including indoor and outdoor bike rides, charity runs and walks, bake sales and raffles. A week of events culminated in the challenge of completing a gruelling 326km bike ride from our head office in central London, to Spire Bristol Hospital in just one day.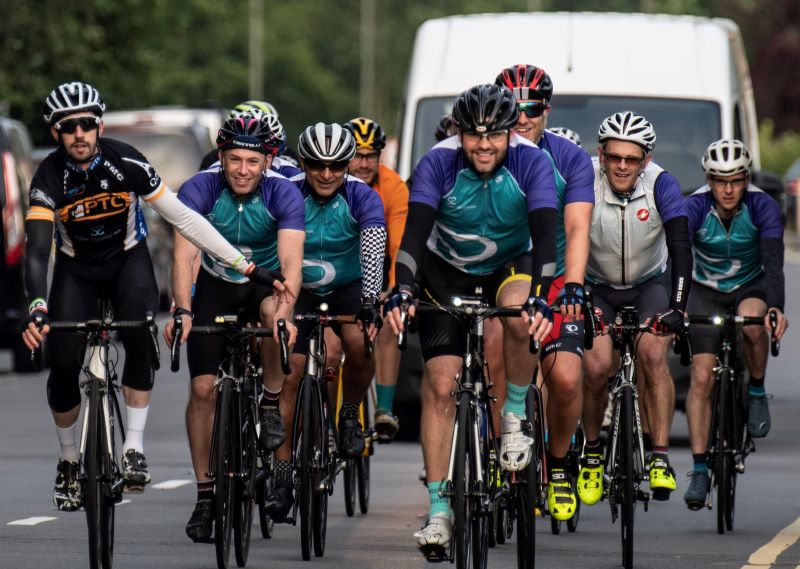 It was an early start at 4am and 14 of us, including myself and Jitesh Sodha, Spire's CFO, finished nearly 17 hours later. We were also joined by record-breaking long-distance British cyclist, adventurer, broadcaster, documentary maker and author Mark Beaumont, who helped provide inspiration and motivation along the way.
Fortunately, we had multiple pit stops along the way at hospitals across the Spire network, where we were greeted with excitement and enthusiasm.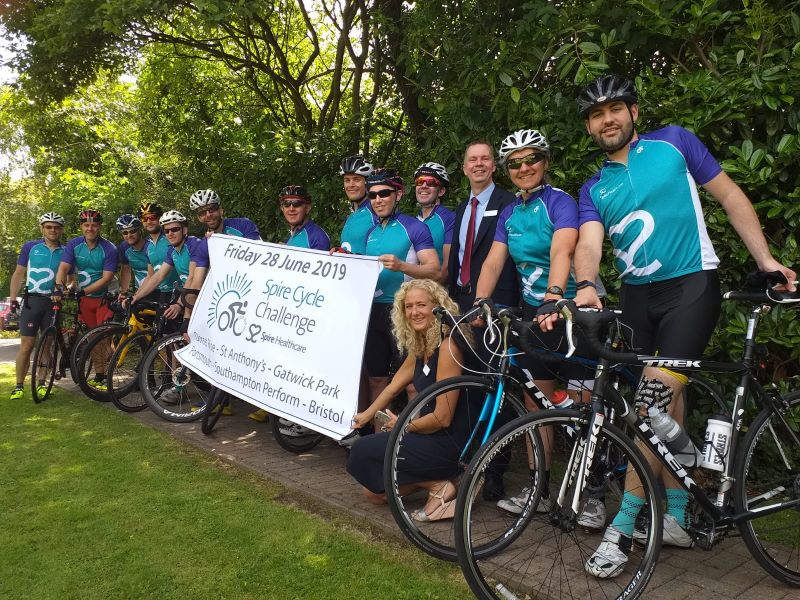 Separate to us were a group of 17 riders from Spire South Bank who cycled from their hospital to Spire Bristol on the same day as us. They covered a fantastic 2,065 collectively, and just pipped us to the finish line at Bristol.
I also want to recognise our solo rider, Amit Rao, who cycled from Spire Parkway all the way to Spire Bristol on his own. This is a remarkable achievement and I have to say that he looked as fresh as a daisy when we rolled into Spire Parkway looking quite worse for wear!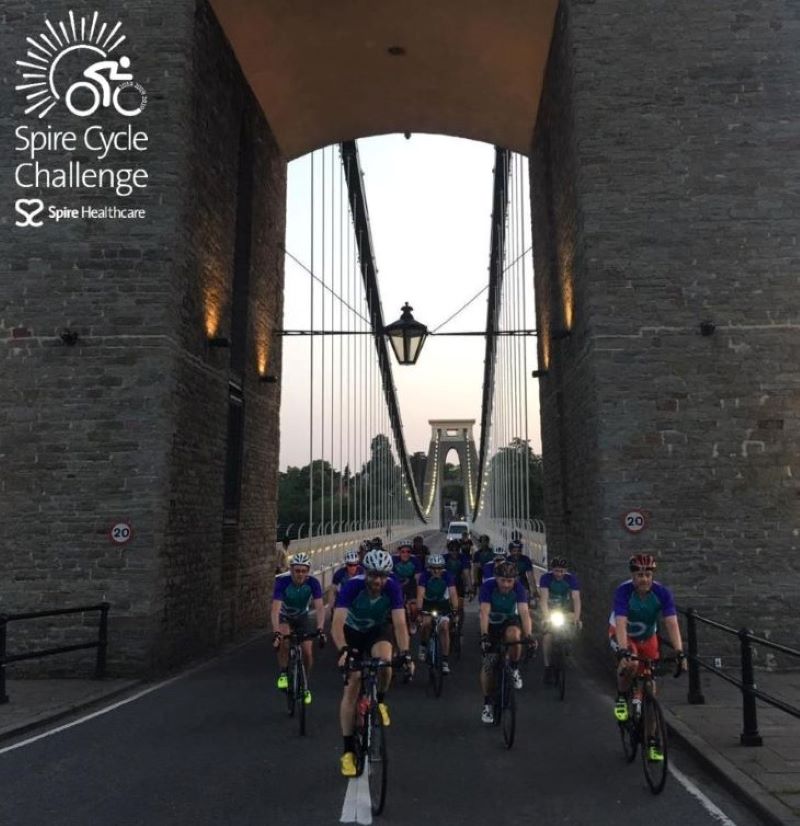 The day was certainly challenging, but definitely rewarding and exhilarating. The total amount raised was over £49,000 which exceeded our expectations and we are dividing the money in a number of ways.
Some of the funds will be donated to the Tropical Health Education Trust (THET), a small international charity working hard to provide global access to healthcare. We are very fortunate to have access to world-class healthcare in the UK, both through the NHS and the independent sector. However, this is not true in many parts of the world and we were firm in the belief that we should look to support those less fortunate, wherever they are based. THET works across a vast range of low to middle income countries (LMICs) in Africa and Asia where, in partnership with volunteers from across the UK health community, provides vital training, medical supplies and equipment.
We were equally aware of our responsibilities closer to home. So, each of our hospitals have also selected a local charity important to them and the community they operate in. These donations will build on the many strong local relationships with good causes already in existence.
This is the first time Spire Healthcare has organised a company-wide fundraising week and I am delighted we were able to come together in this way. I'd like to personally record my thanks to everyone who has donated or taken part in the fundraising activities. It was a huge group effort and one that I'm immensely proud to have taken part in.