Cathy Cale joins Spire Healthcare as Group Medical Director
Experienced Medical Director Dr Catherine Cale has been appointed by Spire Healthcare, the UK's only listed private healthcare provider, to the role of Group Medical Director.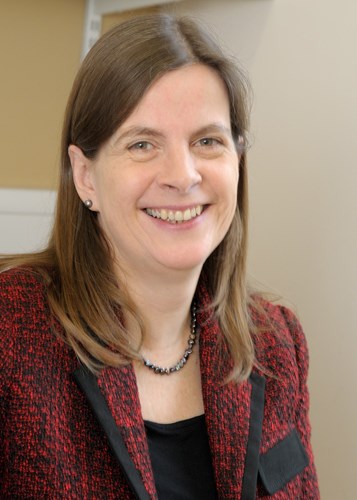 Cathy joins Spire, which has 39 hospitals in England, Wales and Scotland, following a successful 30-year career in the NHS, which spanned clinical, research and leadership roles. She trained in paediatric immunology and immunopathology and has extensive experience as a Medical Director with roles at three NHS trusts, including Great Ormond Street Hospital for Children NHS Foundation Trust.
In 2017, she became a Clinical Ambassador for GIRFT (Getting it Right First Time), a national programme designed to improve medical care by tackling variations in the way services are delivered across the NHS, and by sharing best practice between trusts. At this time, she was also Deputy Medical Director for NHS Improvement London Region, combining this with ongoing clinical work.
She most recently worked at The Hillingdon Hospitals NHS Foundation Trust, where she spent 20 months as the Trust's Medical Director. 
Cathy, who will also join Spire's Executive Committee, will principally focus on the continued development of robust medical governance structures across Spire, working closely with the Director of Clinical Services to maintain the group's focus on high quality care. In addition, Cathy will focus on further developing engagement with Spire's network of over seven thousand consultants.
Cathy Cale, said, "Throughout my whole career, and especially in more recent years in director roles, I have focused on putting in place programmes to ensure best practice in quality and governance. I was attracted to Spire because their commitment to high quality care and governance matches my own, and I am looking forward to being involved with the continued delivery of these strategic priorities. A key part of my role will involve engaging with all the consultants who work with Spire to deliver these continuous improvements."
Justin Ash, Chief Executive at Spire Healthcare, commented, "Cathy is a fantastic addition to Spire, she has a proven track record across NHS trusts and her focus on quality improvement, consistent implementation of best practice and patient safety aligns with our core priorities. Her involvement in the continued delivery of these objectives will be invaluable."
Cathy is a Member of Royal College of Paediatrics and Child Health, a Fellow of the Royal College of Pathology and has a PhD in Immunology and Developmental Biology.