Spire Bushey Hospital delighted with CQC result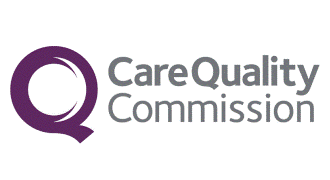 Spire Bushey Hospital has just been given a 'Good' rating by the country's health watchdog the Care Quality Commission (CQC).
After a rigorous inspection of the hospital, the CQC was able to award a 'Good' rating, and made the following observations:
Patients were treated with dignity and respect and staff had the skills, knowledge and experience to deliver effective care and treatment to patients. 
The importance of flexibility, choice and continuity of care was reflected across the services delivered. The inspectors received positive feedback from patients with regard to the care and treatment they received at the hospital.
There were good infection control procedures in place and areas were visibly clean. The staff were consistently striving to improve performance and find new and innovative ways of working.
Senior managers at the hospital were visible, supportive and approachable and staff felt supported and valued.
Hospital Director Lisa Trybus was delighted with the rating and said it was 'a credit to everyone involved with the hospital'.
"The CQC inspection really is crucial to us as a hospital and for us to get good rating is something we are all very proud of.
"It demonstrates a very strong performance from staff across the whole hospital, with the consistent delivery of high standards of care throughout. From housekeeping and catering through to admin staff, nurses and consultants, everyone should take pride in this achievement" she said. 
"Most importantly this is great result for our patients, as they can rest assured that they will receive high quality, compassionate and personalised care at Spire Bushey Hospital"
To read the full report visit: http://www.cqc.org.uk/location/1-129798115