Breast augmentation and 3D virtual reality technology
Mr Gerard Lambe discusses breast augmentation and the use of 3D virtual reality technology here.
A breast augmentation operation is a big decision and one that many women mull over for some time. There is now so much information available on the internet that it can become quite overwhelming to decide what is right for you. I'm always looking for new ways in which to help patients make their own choice about surgery and to give them the best idea of just how they will look after a procedure. That is why for the last 18 months I have been using Crisalix 3D Virtual Reality software to help my patients with their decision about how to progress with their breast augmentation surgery.
This software uses a small lens attached to an iPad to take an accurate dimensional scan of your body, this only takes about 3 minutes. Then this image can be used to simulate how different breast implants will look on you. The best part is that these images can be viewed in virtual reality using a phone and VR headset. This allows you to look down and see your new cleavage as it would look using different sized and shaped implants.
It is possible to simulate both round and shaped implants as well as how they will look both under and over the muscle. The full catalogue of implants can be selected to really hone in on the exact result you want to achieve. The images can be shared with you via a secure email so that you can view a shortlist of implants at home and discuss your decision with your partner or family.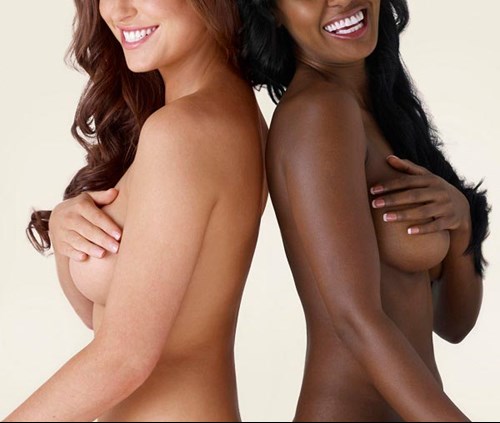 I always recommend a second consultation before any cosmetic procedure. This allows you the time to reflect on your decision on how you want to proceed and to think of any questions you may have regarding recovery or complications.
A breast augmentation requires you to be asleep for approximately one hour and can often be done as a daycase (i.e. no overnight stay is required). I recommend that you wear a sports bra in the post op period until the wounds are healed. The incision is normally 5-6cm long in the crease of the breast and is closed with dissolving stitches and no drains or stitch removal is required. You can usually return to normal office work in 48 hours and light exercise in 2 weeks.
There have been a number of media stories about concerns regarding breast implants and it is important to know which manufacturer your surgeon uses. I always use implants from reputable companies as they provide a warranty with the implant which covers you if the implant should fail. This is now uncommon in the age of modern implant shell technology.
It is important to remember that cosmetic surgery is a big decision and therefore you should always take time to think it over and not feel at all pressured into making a decision.
For more information about Mr Lambe, breast augmentation or 3D virtual reality breast augmentation consultations, please contact us.
 Gerard Lambe is a consultant plastic surgeon at Spire Manchester Hospital. For more information or to book an appointment with Mr Gerard Lambe, please call 0161 447 6700.
The content of this article is provided for general information only, and should not be treated as a substitute for the professional medical advice of your doctor or other health care professional.