Spire Manchester Hospital's Endoscopy department is now JAG-accredited
Following an immense effort and teamwork by the endoscopy team members, Spire Manchester Hospital's Endoscopy department has achieved JAG (Joint Advisory Group) accreditation. This esteemed recognition highlights Spire Healthcare's dedication to driving clinical excellence.
What is endoscopy?
An endoscopy procedure is a diagnostic test that involves a long, thin tube with a small camera inside of it being inserted into the body to look for any problems in your oesophagus (gullet), stomach and part of the small intestine. Diagnosing such problems is a key step to help you get the relief and treatment you need to start living a full life again.
What does the JAG accreditation mean for Spire Manchester Hospital?
This accreditation verifies that Endoscopy is meeting rigorous, high-quality standards which are used across the UK (and Republic of Ireland) to support improvement of endoscopy services. These standards have been developed by a multi-professional group of clinicians, managers and service users. The accreditation programme is run by the Royal College of Physicians (RCP) who are dedicated to improving quality of care.
By participating in the JAG programme, Spire Manchester Hospital is ensuring that patients receive high quality of care in Endoscopy services, reinforcing Spire Healthcare's Purpose to make a difference to people's lives through outstanding personalised care.
JAG assessors complimented and praised our endoscopy service and stated we had demonstrated excellent achievements in several areas of our endoscopy unit.
JAG congratulated the service on having zero waiting times and offering patient centred access to appointments. They also praised our excellent induction and training programme for endoscopy staff, which uses the state of the art equipment.
The service was commended for demonstrating high standards of endoscope decontamination practices, promoting a great culture of safety.
The JAG assessors highlighted that the department was described as extremely efficient, with well-trained endoscopy staff. They continued by saying Spire Manchester Hospital offers excellent facilities that provide our patients the privacy and dignity they deserve throughout their endoscopy journey.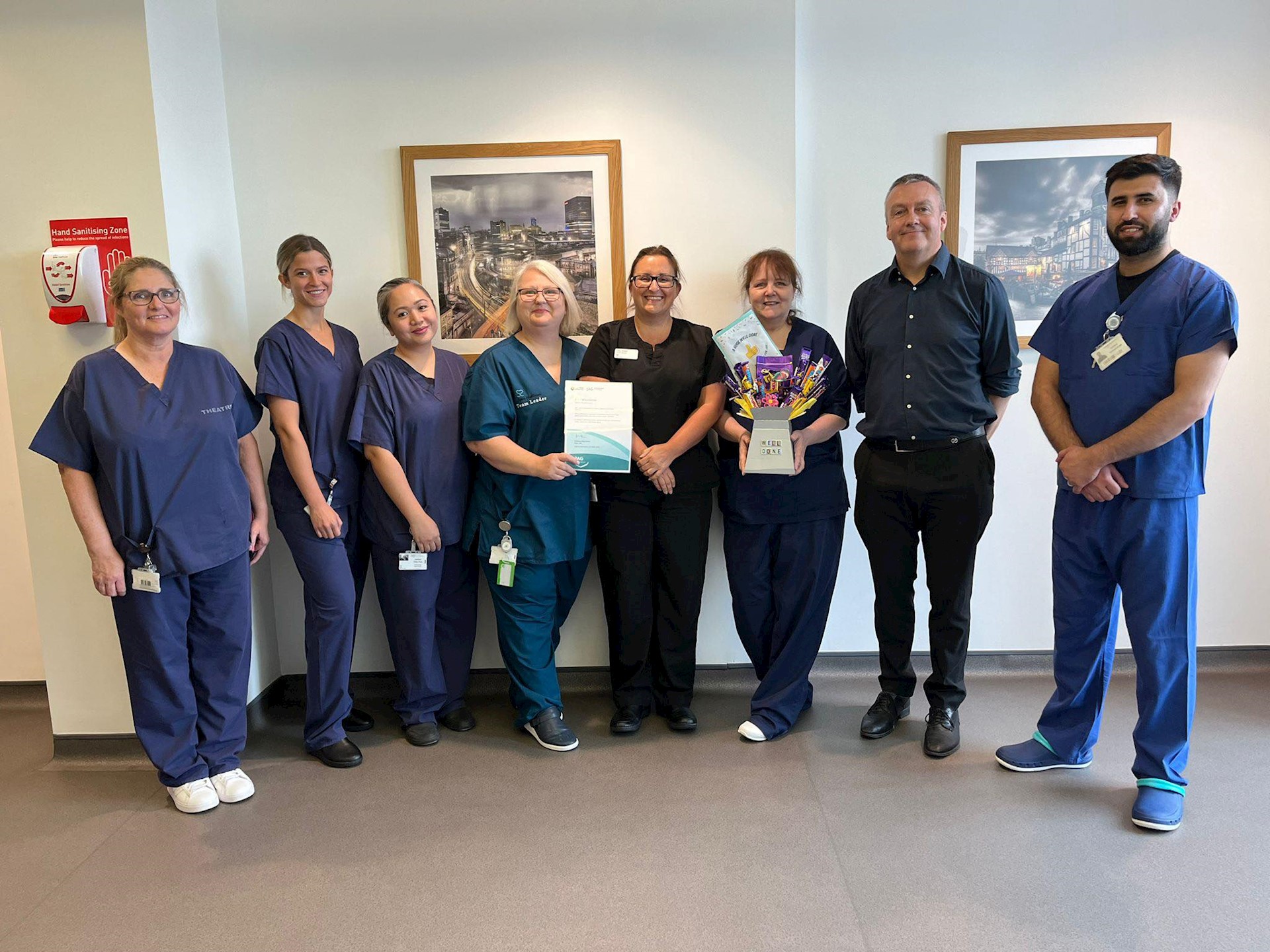 Spire Manchester Hospital Endoscopy Team awarded JAG accreditation
Endoscopy Lead Jacqueline Brooks has expressed great joy from the team, stating, "We have now formally been recognised for this award, which has instilled a huge sense of pride in the team.
"A great deal of hard work has gone into becoming JAG-accredited, and we look forward to providing this gold standard in endoscopy services for many years to come."
For more information on the JAG programme, please visit https://www.thejag.org.uk/