Spire Manchester Hospital invests £2.3m in new cardiac service
First cardiac patient at Spire Manchester receives double coronary artery bypass
Up to 200 NHS and private cardiac patients expected to be treated every year
Spire Manchester Hospital is rated Outstanding by the Care Quality Commission
A cardiac surgeon, supported by a team of anaesthetists, specialist cardiac practitioners, operating department practitioners, specialist physiotherapists and nurses at Spire Manchester Hospital, has performed the hospital's first cardiac operation after a £2.3m investment in new equipment and facilities. The first patient is David Ballantine who received a double coronary artery bypass.
With hundreds of people currently waiting for cardiac surgery in the North West of England, Spire Healthcare has invested in the latest equipment, technology, and expertise to provide people with fast access to expert cardiac care. Spire Manchester's new cardiac service is due to care for up to 200 people per year.
Patients needing cardiac surgery including coronary artery bypass grafts, valve repairs and replacements will be cared for by teams at Spire Manchester, which is rated Outstanding by the Care Quality Commission. Minimally invasive valve repairs and replacements will start to be performed later this year.
A recruitment programme is underway with opportunities for more cardiac consultants, cardiac scrub nurses, cardiac nurses, critical care nurses and operating department practitioners to join Spire Manchester's team.
David said: "I am honoured to have been Spire Manchester Hospital's first open heart surgery patient. I know I showed a leap of faith being the first, but the genuine care and dedication show by Mr Modi and his incredible team at Spire Manchester Hospital, put me at ease and gave me confidence to believe that everything was going to be alright.
 "I quickly realised how important this day was for me and everyone at the hospital. The months of planning that went into expanding Spire Manchester's cardiac service such as the development of a team of specialists; the million-pound investment in new equipment and all the necessary training – all this led to me achieving the successful outcome I did. And I am so very thankful.
 "The care and attention I received before and after my operation was world class and it's for this reason, I know I will have an ever-lasting bond with the Spire Manchester Hospital and its staff."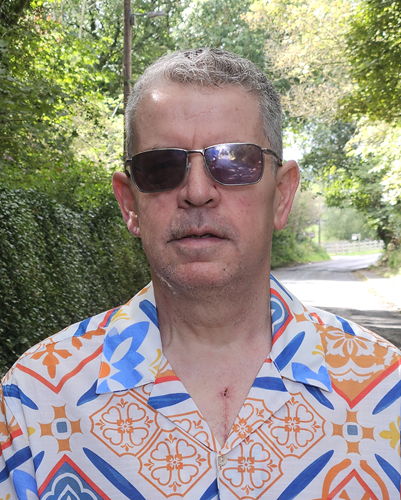 Mr Paul Modi, Consultant Cardiac Surgeon at Spire Manchester Hospital said: "We have a fantastic cardiac team here at Spire Manchester Hospital – their dedication and attention to detail is second-to-none. Our months of planning and practising different scenarios from before-and-after surgery to the post-operative stages have paid off.
 "We have a robust process of holding multi-disciplinary team discussions for every person who has cardiac surgery at Spire Manchester Hospital. This is to ensure we provide the most appropriate, effective, evidence-based, and least invasive treatment for every patient.
 "I am delighted that David – our very first cardiac patient at Spire Manchester Hospital – is doing very well at home following uncomplicated surgery and recovery in our hospital. David has been a fantastic patient and the team here has worked well to care and support him. This has been a brilliant start to our cardiac surgery programme."
Spire Manchester's cardiac unit is part of the Spire Group's larger Cardiac Network.
Lesley Lock, Spire Manchester Hospital Director said: "The opening of Spire Manchester's cardiac unit is a significant milestone in Spire Healthcare's promise to continue making a positive difference to people's lives through outstanding personalised care. We are in conversations with local NHS Trusts to see how we can start supporting them with their cardiac patients – every patient treated at Spire Healthcare is one less person on an NHS waiting list.
 "Driving clinical excellence, investing in new technologies and training colleagues encapsulates everything that is great about this new cardiac unit. The newly formed cardiac team will bring relief to people in North West England who need fast access to complicated life-saving surgical procedures."