When to consider cataract surgery
When should I consider having cataract surgery?
A cataract is a clouding of the natural lens within the eye leading to problems with vision. Patients typically report symptoms such as difficulty watching TV, not being able to read as clearly, difficulty seeing a golf ball in the distance, problems seeing signposts until close up when driving, glare when driving at night and some patients are unable to meet the distance vision driving requirement – which is to read a car licence plate at 20 metres.
If you are experiencing any of these symptoms it is first advisable to see your optician, as in the early stages of cataract it may be possible to improve your vision by updating your prescription. However, as a cataract progresses there comes a point when a change in glasses is no longer able to improve your vision any further, and at this point it is advisable to consider having cataract surgery.
What does the surgery involve?
Cataract surgery is one of the most common operations performed worldwide and has an excellent success rate. Normally the operation is performed under local anaesthesia as a day-case procedure, although some patients may prefer to have a light sedation or general anaesthesia. The procedure itself takes approximately 20 minutes to perform. This involves making a small (approximately 2mm) incision through the cornea, allowing micro instruments including an ultrasound phacoemulsification probe to be inserted into the front of the eye which allows the lens to be broken up and removed. A new plastic intraocular lens is then inserted and typically no sutures are required.
As with any operation there are risks involved. With cataract surgery the main complication is an infection occurring following the operation which may occur in approximately 1:1000 cases. It is important to discuss with your surgeon the full risks of the procedure beforehand.
How about after care?
Patients are normally allowed to go home within an hour of having their operation and eye drops are used for 4 weeks afterwards. It is advisable to avoid strenuous exercise or heavy lifting for the first 2 weeks following the procedure and depending on recovery, patients may be able to return to work and resume driving within 1-2 weeks. The surgeon will normally review you after 2-3 weeks and you can then see your optician after 4 weeks from the operation date.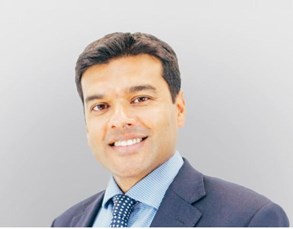 Mr Venki Sundaram is a leading Consultant Ophthalmologist at Spire Bushey Hospital.