Everything you need to know about Eustachian tube dysfunction
What is the Eustachian tube?
Also known as the pharyngotympanic tube, this is the partly bony, partly cartilaginous tube connecting the back of the nose to the middle ear compartment. Its opening is controlled by muscles we also use to swallow. 
What is the purpose of the Eustachian tube?
The Eustachian tube functions to let air up in to the middle ear when we swallow, to equalise the pressure between the atmosphere and the middle ear pressure. It also clears secretions made in the middle ear down into the throat. 
What is Eustachian tube dysfunction?
When the tube becomes blocked temporarily (such as with a cold or a flight descent), the ears can feel 'blocked' or patients can experience pressure, pain and muffled hearing. This can occur more permanently also, sometimes secondary to other nasal or throat conditions, and is a common affliction. 
What are the treatment options?
Initially nasal washes and medications including decongestants and nasal steroids can be tried, especially if there is co-existent nasal pathology such as rhinitis. Less than half of patients can benefit regular use of pressure equalization devices such as the Otovent nasal balloon, available commercially, though this can take several months to have a positive effect. 
Should the above options fail to resolve the issue, ENT surgeons generally offer ventilation tube insertions into the ear drum. This is highly effective in relieving the pressure and hearing symptoms, though results in a small hole in the ear drum, requiring water precaution measures, and can fall out after a few months, requiring repeat procedures. 
Why might a doctor refer you to have Eustachian tube balloon dilatation?
A number of studies have shown the safety and effectiveness of Eustachian tube balloon dilatation. These studies show a high level of technical success and low or no incidence of adverse effects. A recent prospective, randomised controlled trial of Eustachian tube balloon dilatation in patients with persistent Eustachian tube dysfunction demonstrated superior symptom improvement over medical treatment options with a 0% complication rate. 
How is the procedure performed? 
Eustachian tube dilatation is carried out under a short general anaesthetic using endoscopes via the nose to gently insert a small balloon into the Eustachian tube orifice at the back of the nose. This balloon is inflated to open the Eustachian tubes then deflated and removed, restoring equal ear pressure without lengthy recovery time or stay in hospital.
What can patients expect afterwards?
Recovery from this minimally invasive procedure is very fast. Typically patients leave the hospital 1-2 hours after recovery from general anaesthesia. There are very few, if any, issues which patients complain about after the procedure, very occasionally they may complain of a mild temporary headache which settles with simple paracetamol. Typically patients go back to work and are fully functioning the next day. 
Approximately 25% of patients report an immediate cessation of their ear symptoms after the procedure, with up to 85% reporting improvement after the first 4-6 weeks, and trials have shown that symptoms continue to improve over the first few months or years. The procedure can easily be repeated if necessary.  
For more information about the treatment available for Eustachian tube balloon dilatation click here.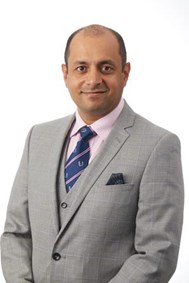 Mr Rohit Pratap is a Consultant ENT Surgeon at Spire Bushey Hospital. 
The content of this article is provided for general information only, and should not be treated as a substitute for the professional medical advice of your doctor or other health care professional.