Spire Manchester prostate cancer patient urges men to be vigilant with prostate checks
At Spire Manchester Hospital, we're committed to raising awareness about men's health issues, such as prostate cancer and testicular cancer. We spoke with Alan Evans, a prostate cancer patient at Spire Manchester Hospital under the care of Consultant Urologist, Professor Vijay Sangar.
Mr Evans, 66, was diagnosed with prostate cancer in 2017 by Professor Sangar – and he is certain that his insistence on having preliminary checks with his GP, along with Professor Sangar's expertise has meant that he is able to keep his illness under control.
"Insist on a prostate examination once aged 50 and above"
Alan urges men over the age of 50 to ask their GP for a prostate examination and a blood test to check for any abnormalities. He says, "I can't emphasise enough how important it is for men of a certain age to be vigilant when it comes to looking out for prostate cancer.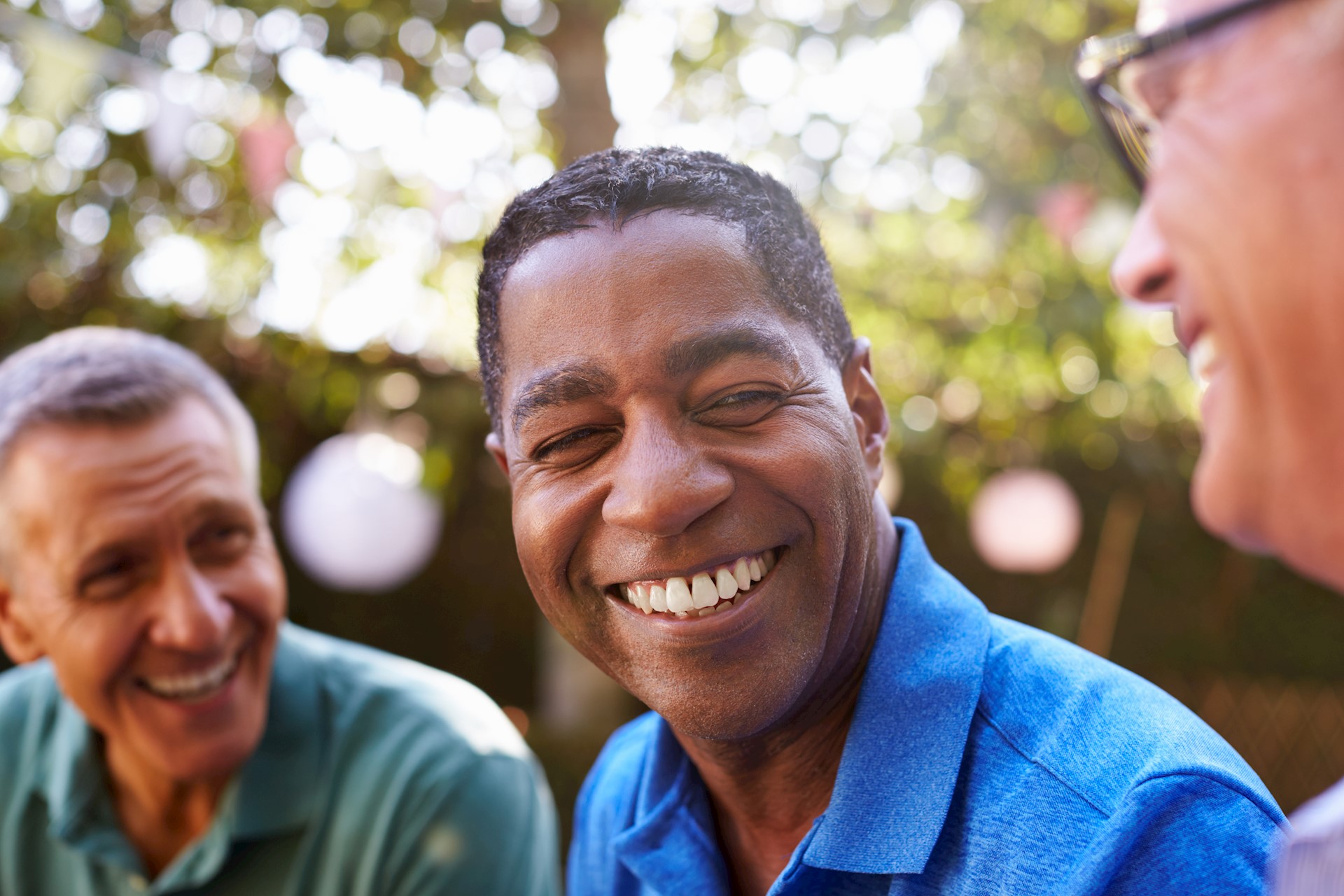 "I am so glad that I insisted on further tests – and I was largely asymptomatic. The only thing that changed for me was needing the toilet slightly more in the night, which can happen with age anyway."
Commenting on Alan's health, Professor Sangar says, "We saw Mr Evans back in 2014 with minor urinary symptoms. His prostate blood tests (PSA) were actually normal. We treated him with tablets which improved his symptoms. 
"He returned to see us three years later with a raised prostate blood test. We were able to undertake a prostate MR scan which showed no abnormality, although we wondered whether the rise might be related to prostatitis. After treatment the PSA did not settle so Mr Evans had a biopsy of his prostate. We were sad to confirm he had prostate cancer but thankfully this was early stage.
"After seeing all of our specialist colleagues the decision was made to actively survey the situation. Mr Evans' PSA remained steady until more recently when it began to climb slightly higher. He underwent repeat biopsies earlier in 2021 which showed that his disease was worsening.
Mr Evans had treatment with one of our specialist colleagues recently. I look forward to seeing how he is soon."
Symptoms of prostate cancer
The illness is alarmingly common, more so than we may think. Around 1 in 8 men will receive a diagnosis of prostate cancer in their lifetime. Common symptoms include: needing to urinate more frequently, especially throughout the night, blood in urine, feeling that your bladder hasn't emptied properly and needing to rush to the toilet. The risk of a prostate cancer diagnosis rises with age, and family history with the disease plays a role too.  
However, it is important to note that an early diagnosis of prostate cancer leads to an optimistic prognosis; prostate cancer survival has tripled in the last 40 years, and between 2013 and 2017, 78% of men survived prostate cancer for 10 or more years.
Visit our prostate cancer screening page if you would like to undergo comprehensive prostate health checks at Spire Manchester Hospital.