Nottingham hospital receives outstanding quality award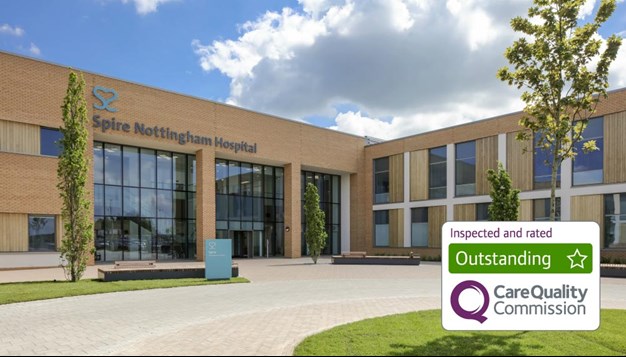 Nottingham's newest hospital has just been rated 'Outstanding' by the country's leading health watchdogs.
Officers from the Care Quality Commission (CQC) carried out a series of in-depth inspections at Nottingham Spire Hospital before giving it an overall mark of Outstanding – the highest grade possible.
Announcing the findings an official report said: "Patients' feedback was overwhelmingly positive. Services were tailored to individual needs and there was flexibility to ensure patients' choices and preferences were respected."
"People were respected as individuals and there was a strong focus on maintaining the privacy and dignity of patients."
"The management team were focused on the delivery of safe and effective care, and there were robust governance arrangements used to drive service improvement."
The 58-bed hospital, built at a cost of almost £60m at the side of the city's Tollerton Airport, has been opened just over a year, during which time CQC inspectors have made a number of visits, both announced and unannounced.
The CQC is the independent regulator of all health and adult social care services in England and is there to ensure the highest standards at both NHS and private hospitals.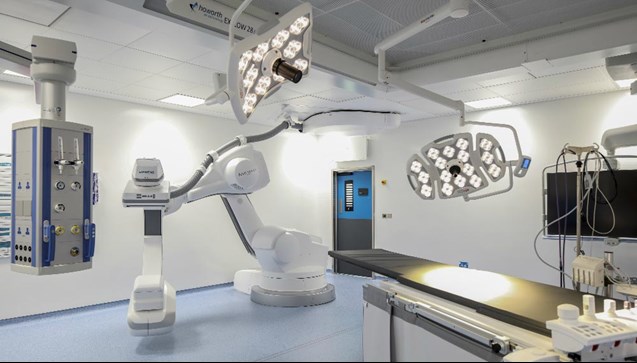 On hearing of the 'Outstanding' verdict Hospital Director Will Pressley said he was 'absolutely delighted.'
"It has been a long journey but to get a result like this really makes everything worthwhile. Everyone here has worked so hard to get this grade and I am grateful and proud of everyone at the hospital for showing such effort and enthusiasm.
"The CQC inspection really is crucial to us as a hospital as it demonstrates a very strong performance from staff across the whole hospital with the consistent delivery of high standards of care throughout. From housekeeping and catering to admin staff, nurses and consultants, everyone should take great pride in this achievement."
Other things highlighted in their Spire Nottingham report included:
Patients were always treated with dignity, respect and compassion. This was reflected in the feedback received from patients who told us staff were very caring.
Patients received information in a way which they understood and felt involved in their care. They were always given the opportunity to ask staff questions, and patients felt comfortable doing so.
Quality and safety was a top priority for the hospital and this was reflected in the objectives. One objective was to 'get it right first time - ensure processes are ingrained to deliver efficient services'.
Ed Ireland, Head of Clinical Services at the hospital added: "I have known from the start that we have built a great team here – not just the nurses and consultants but throughout the entire hospital – and this result just confirms that.
"It is fantastic to receive such recognition at this stage of our development and it sets us a great benchmark for future years. I am confident that we will continue to develop and improve as we become an integral part of healthcare services throughout the East Midlands."