Let's hear it for award-winning audiologist Adam
A Manchester-based audiologist who works with children suffering from hearing disorders has just received the Paediatric Audiologist of the Year Award.
Thirty-three-year-old Adam Walker, who lives in Westhoughton, Bolton, works at the newly-opened Spire Manchester Hospital in Didsbury, providing audiological assessments for Ear, Nose and Throat Consultant Prof Iain Bruce.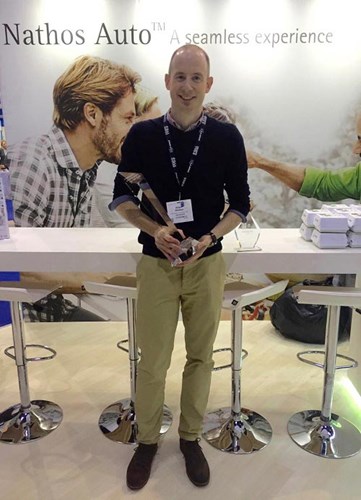 It is the first time the British Academy of Audiology have included paediatrics in the annual awards which are  sponsored by hearing aid manufacturing company Phonak UK.
Adam, who also works for the Manchester Foundation Trust, said: "Working with children showed me how much we can positively influence a child's life and the lives of their immediate family.
"It's a challenging job and no two days are the same, but I'm confident that if we improve quality of life from a very early age, we're also making it possible for children to grow up healthily and happily.
"I am delighted to receive this award but want to stress that it really is a team effort and I would like to say a big thank you to everyone I work with."
For the sponsors Benjamin Kennedy said: "Audiology is often associated with hearing problems in mature adults, but there are many children who need help from a very early age.
"We have seen first-hand the difference a good paediatric audiologist can make to a child's life and as a result, we wanted to help recognise the sterling work they do. We announced the category in June 2017 and we were delighted to receive over 90 nominations for practitioners across the country."
Adam Walker works with Professor Iain Bruce at Spire Manchester Hospital.  For more information or book an appointment, please contact info@spiremanchester.com or 0161 447 6700.
Manchester Children's Ear, Nose & Throat Clinic