February is National Heart Month – what is heart failure?
This National Heart Month, Dr Matthew Kahn, Consultant Cardiologist at Spire Manchester Hospital, shares his expert advice on combatting and treating the symptoms of heart failure. Sadly, the condition is extremely topical due to the prevalence of COVID-19, and the detrimental effects that the virus has on heart health. Spire Manchester Hospital is well equipped to assist patients suffering from heart concerns.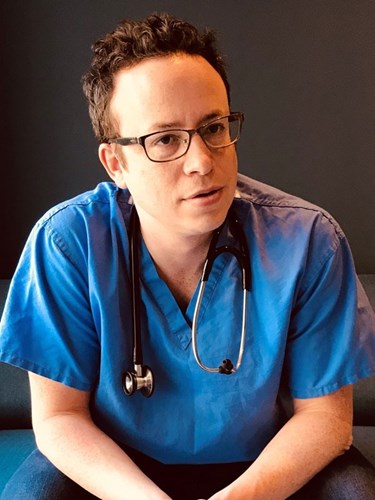 Dr Matthew Kahn, Consultant Cardiologist
What is heart failure and what are the symptoms of the condition?
Heart failure is a condition affecting the heart muscle. During the disease process, the heart's ability to pump blood around the body is impaired. This can become worse over time and can cause various symptoms such as breathlessness, fatigue, ankle swelling and reduced exercise tolerance. There are various causes of heart failure, such as coronary artery disease or valvular heart disease; some people can be genetically predisposed.
Many people affected by heart failure live without the condition being diagnosed and therefore untreated (data suggests a relatively high prevalence of undetected heart failure exists in the community). This is especially true during the current COVID-19 pandemic, when patients with symptoms suggestive of heart failure have not visited their GP and other NHS services.
How common is heart failure?
In the UK, there are almost one million people living with heart failure and it's the most common cause of hospital admission for people aged over 65. Sadly, it has a worse prognosis than many cancers.
Around 80% of people suffering with the condition only get diagnosed when they become seriously unwell and need to be admitted to hospital due to worsening symptoms. With 100,000 unplanned hospital admissions per year, there's every reason to want to treat these all-important patients within the community. The financial burden of heart failure is estimated to come in at more than £2bn per year.
What are the treatments for heart failure?
Over the last 10 years, there have been important advances in heart failure care. These include specialised new drug therapies along with advanced pacemaker and defibrillator therapies (implantable cardioverter defibrillator or cardiac resynchronization therapy implantation). Patients with heart failure are potentially at risk of sudden cardiac death, emphasising the importance of access to these advanced technologies.
Optimising care and compliance with guidelines (including medications and device technology) can lead to significant improvements in patients' quality of life and long term outlook, allowing them to live well for longer. Biventricular pacemakers (or cardiac resynchronization therapy) are specialist devices that can help the heart pump more effectively and improve heart failure symptoms. Implantable cardiac defibrillators help protect patients from dangerous heart rhythm disturbances.
The cardiac device implant is a simple procedure done using local anaesthetic. The procedure normally takes between 60-90 minutes to complete and involves passing pacemaker leads directly into the heart under X-ray guidance. By allowing the heart to pump more effectively, patients report symptom improvement and some of the devices also protect against dangerous, potentially life-threatening, heart rhythm disturbances and can therefore improve the long-term prognosis in patients with heart failure.
Many of these cardiac devices are followed up with remote monitoring using an app on a smartphone or tablet and can detect (usually well in advance) when a patient may be deteriorating, so prompt intervention can take place and avoid hospitalisation and worsening symptoms. In this way, patients are continuously monitored via their cardiac device. At least 28% of heart failure patients could benefit from a cardiac device today, but only around one third of those patients are receiving this treatment.
If you have symptoms that are concerning you, you can find out more about Spire Manchester's cardiology services.