Covid led me to my true calling
For over 14 years, Gemma Williams has dedicated her life to healthcare, but it was the onset of the Covid pandemic that really enabled her to find her true calling.
'When I look back at my career at Spire Parkway Hospital, I can't quite believe how far I've come', says 31 year old Gemma.
'I started out at just 17 years old, working my first 10 years as a receptionist. I got to know the staff, the consultants and patients and to really settle in and feel at home.
'I took opportunities to work in other departments, including the wards and reservations and I built up a good understanding of the hospital, its processes and the patient journey as a whole.'
Gemma's time with Spire has enabled her to grow and become a familiar, friendly face to staff, visitors and consultants alike.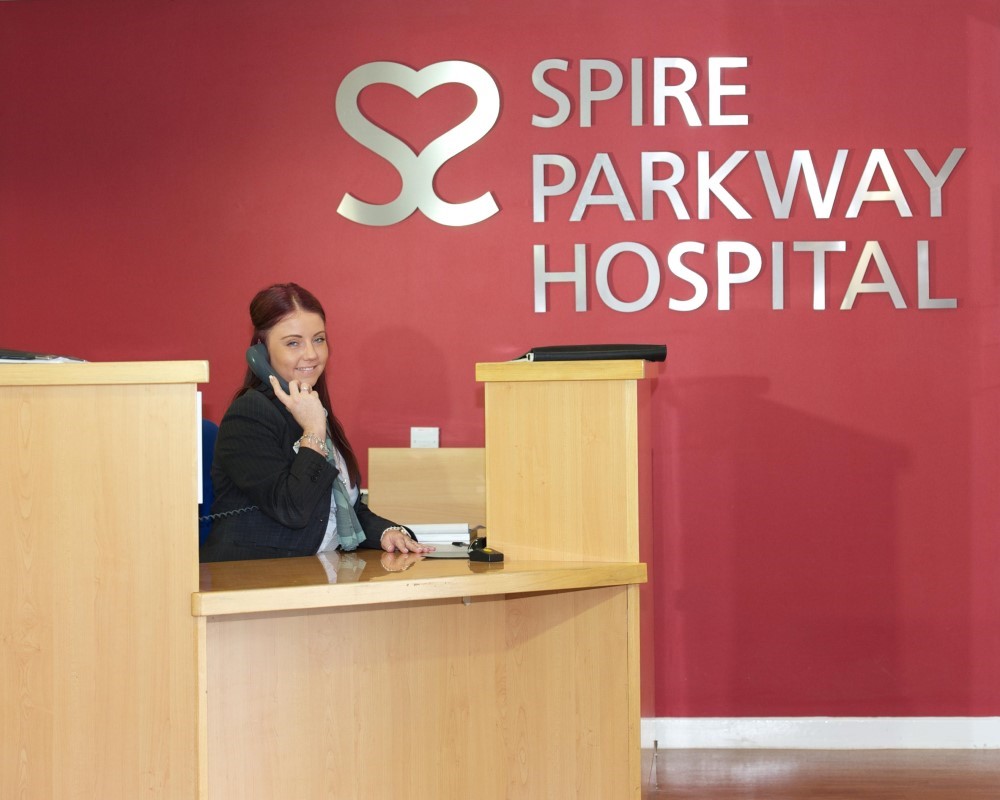 Gemma at Reception
'When Covid hit I worked as a steward and following Spire's safety checks, I supported patients coming into the hospital – this was my first step towards a clinical role and I began thinking that after all these years I was more interested in physically supporting the patients – I wanted to be more hands on.'
When an opportunity arose for a Healthcare Assistant (HCA) in theatres and Gemma jumped at the chance.
'This was the opportunity I'd been waiting for, not only could I learn clinical skills through in-house training, but I could also work towards a diploma alongside my day to day work. I have dedicated learning time for my studies and then I get to put it all into practice and gain hands on experience.
It's a fantastic role as it really is opening up so many doors for me and for potential future opportunities.'
With the support of the Spire Parkway team, Gemma is well on her way to gaining her diploma and with thoughts of a nursing career or becoming an Operating Departmental Practitioner, the world is her oyster!
'I can't thank the team enough, especially the theatre staff, everyone's been so supportive as I step into this new career.
I always thought I could never work in theatres, but look at me now – I'm doing it and so can others – never say never!'
Gemma, HCA trainee
---
Spire Parkway Hospital, in Solihull, employees nearly 400 staff across a huge variety of clinical and non-clinical roles. The hospital consists of 4 theatres, an endoscopy suite, cancer treatment centre, 51 en-suite inpatient bedrooms, physiotherapy, imaging and outpatient facilities.
For more information about Spire Parkway's current career opportunities, please search 'Spire Parkway Jobs' or view vacancies.