Spire Nottingham Hospital Announces use of SpaceOAR® Hydrogel to help prostate cancer patients
Spire Nottingham Hospital is delighted to announce Mr Tom Walton, Consultant Urologist, is now offering new technology SpaceOAR® Hydrogel for prostate cancer patients.
SpaceOAR® Hydrogel is a treatment for men choosing to undergo radiation therapy for prostate cancer.  It is a protective gel which is pushed between the prostate and the rectum, reducing the radiation exposure and side effects of radiation therapy.
SpaceOAR® Hydrogel is a one-off, minimally invasive procedure taking around 30 minutes and lasting around three months, it is then naturally absorbed by the body.
"I have a specialist interest in minimally invasive surgery and prostate and renal cancer and am delighted to bring this new innovation to Spire Nottingham Hospital. This will help my prostate cancer patients and reduce the long-term effects for them from radiation therapy."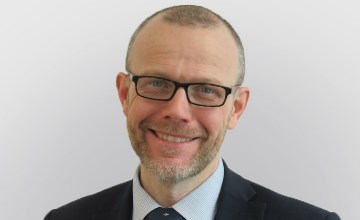 Mr Tom Walton, Consultant Urologist sees private patients at Spire Nottingham Hospital. A private consultation costs £210, unless you have private health insurance. To book an appointment, call our Private Patient Team on 0115 937 7735.