Shoulder pain: Mr Malin Wijeratna answers the FAQs
What are the common associated symptoms of shoulder pain?
The most common associated symptoms of shoulder pain include shoulder weakness, stiffness, pins and needles in the arm and functional limitation of movement.
What are the common causes of shoulder pain?
The most common causes of shoulder pain are usually traumatic or degenerative changes in the tendons that control shoulder movement, degenerative changes in the shoulder joint, a frozen shoulder, shoulder instability, weakness of the stabilising muscles around the shoulder blade and referred pain from the neck.
What tests can be done to confirm my diagnosis?
A good understanding of medical history and a physical examination are essential for the accurate diagnosis of shoulder problems. An X-ray is often needed and further specialist tests such as an ultrasound or MRI may also be necessary.
What treatments are available?
The treatment depends on the diagnosis. Targeted physiotherapy is key during the initial treatment of shoulder pain. Accurate diagnosis ensures that the correct physiotherapy treatment is prescribed. Sometimes steroid injections are given to reduce pain and help the patient perform their physiotherapy exercises. Surgery may be needed if the injury was caused by trauma. Most surgical procedures in the shoulder are now performed arthroscopically (keyhole surgery).
Does shoulder pain always require surgery?
The majority of patients with shoulder pain do not require surgery. The need for surgery depends largely on the severity of the problem and the duration of symptoms. In less severe cases, physiotherapy and steroid injections may be enough to resolve shoulder pain. Surgery can be an option in patients whose symptoms are failing to settle down with non-operative management and is indicated if shoulder function continues to be limited, or quality of life is affected.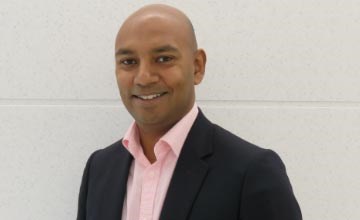 Mr Malin Wijeratna can see you quickly at Spire Nottingham Hospital. A private consultation with Mr Wijeratna costs £200 if you don't have private health insurance. To book an appointment, call our Bookings Team direct on 0115 937 7735.
Shoulder pain
Mr Malin Wijeratna
Thank you for your enquiry. A member of our team will be in touch soon. Kind regards Spire Nottingham Hospital