Pinnaplasty: Mr Jonathan Syme-Grant answers the FAQs
What is a pinnaplasty?
Pinnaplasty is a procedure to change the shape of one or both ears. Pinnaplasty can move ears to project less from the side of the head, create a more natural fold in the ear or to improve symmetry between ears. 
Who would benefit from a pinnaplasty?
If you feel self conscious about the shape of your ears and want them to stick out less, have a more natural fold or be more symmetrical, then a pinnaplasty may be considered. Some people are teased for the shape of their ears and may feel more confident if their ears had a different shape.
What is the procedure and recovery?
Patients' comfort is ensured by either general anaesthetic or in some adults, local anaesthetic. The skin behind the ear is opened and the shape of the cartilage is altered. The wound is closed with stitches (usually dissolving) and a dressing is applied. Patients are able to go home the same day and by taking pain killers patients' are comfortable to do light things at home. The dressing is removed after a few days and most patients are able to return to light day to day activities. The full result of pinnaplasty shows after a few weeks.
Will pinnaplasty affect my hearing or balance?
Pinnaplasty changes the shape of the outer part of an ear. It has no effect on balance or hearing.
What are the risks of pinnaplasty?
All operations carry risks and these will be explained by your consultant prior to any procedures taking place.
At what age can a pinnaplasty be performed?
Pinnaplasty can be performed for anyone who is able to fully understand the procedure, the small risks and who is clear that they would benefit from the change in the shape of their ears that pinnaplasty can achieve.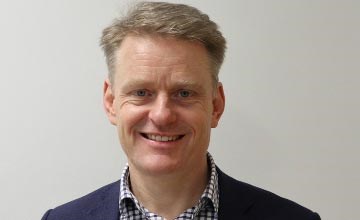 Mr Jonathan Syme-Grant, Consultant Cosmetic Surgeon sees private patients at Spire Nottingham Hospital. A private consultation with him costs £150 if you don't have private health insurance. To book an appointment, call our Private Patient Team on 0115 937 7735.