Mr Dan Armstrong answers FAQs on Dupuytren's disease
What is Dupuytren's disease?
Dupuytren's disease is a condition of the connective tissue (fascia) that holds the skin in your palm in place. When the disease occurs the fascia changes in shape and contracts, pulling the fingers into the palm. It runs in line with your fingers but it does not effect your tendons. It is common for sufferers to be told it's "tight tendons". The tendons are working absolutely fine beneath this tissue, hence you can bend your fingers - it's getting them straight that's the issue.
I've heard it called Vikings Disease, why is that?
Dupuytren's disease is predominantly seen in Caucasians, particularly those with Nordic and Anglo-Saxon heritage. It tends to run in families and has a strong genetic component.
What problems does Dupuytren's disease cause?
Dupuytren's disease tends to pull the fingers into the palm. The most common functional problem is that usually the ring or little finger gets in the way of performing daily tasks such as washing your face or getting your hand into your pocket.
Is there anything I can do myself to help?
Unfortunately there's no evidence that stretching the fingers or wearing splints to try and keep the fingers straight stops the progression of the condition.
What happens if I leave it alone?
The problem with Dupuytren's disease is that its progression is not predictable, therefore we don't know how bent the finger will become in the future. There is normally progression, but it tends to be sporadic. A good way to monitor this is to attempt to straighten all the fingers in your hand and take a picture on your phone. That way you can see how bent/straight the fingers are and compare future photographs. 
What treatment options are there?
There are more treatments now than ever before. Of note, Dupuytren's will always come back in some way, shape or form so most procedures have an estimate of how long it might be before further intervention is required.
Needle aponeurotomy - the tip of a needle is used to divide the diseased tissue. This is a day case procedure under local anaesthetic. It allows for a quick return to activities and lasts, on average, 3-4 years.
Collagenase - this is more involved and requires two hospital visits. The first to inject the dissolving enzyme (Collagenase Clostridium Histolyticum) and the second to numb the finger and pull it straight. This has the potential for more side effects, but is used for more diffuse tissue and lasts on average 3-4 years.
Fasciectomy - this is an open surgical procedure under regional anaesthesia (not general anaesthetic). This involves an incision over the tissue and subsequent removal. It requires visits for hand therapy, removal of sutures and takes about six weeks to recover. This usually lasts for approximately 8 years.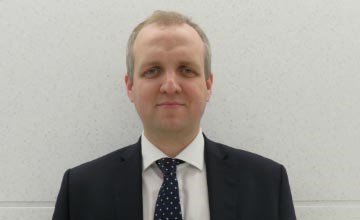 If you're worried, Mr Dan Armstrong will be happy to see you at Spire Nottingham Hospital. A private consultation with him costs £200. For more information or to book an appointment, call our Bookings team on 0115 937 7735.