Ingrown toenails - Mr Gary Boon answers the FAQs
Ingrown toenails are a common condition in which the nail penetrates the skin at the side of the nail plate (sulcus). This causes a foreign body reaction and can result in pain, redness, swelling, infection and hyper granulation tissue. In growing toenails most commonly affect the big toe in adolescents and men more than women.
What causes ingrown toenails?
Common causes of ingrown toenail include:
Wearing shoes that over-crowd your toenails
Cutting the sides of your toenails too short or not straight across
Trauma to the nail plate or swelling of surrounding tissues
Genetics, i.e. having unusually curved or wide nail plates
Poor foot hygiene or hyperhidrosis (excessive sweating)
Nail picking causing nail spikes
Will it get worse?
If left untreated or undetected, in growing toenail infections and swelling generally get worse. Complications can be especially severe if you have diabetic complications, which can cause poor blood flow and damage to the nerves in your feet. In which case, untreated or undetected in growing toenails can lead to infection.
What are the common symptoms?
Ingrown toenail symptoms include:
Pain and tenderness in your toe along one or both sides of the nail
Redness or swelling of your toe around the nail
Infection of the tissue around your toenail
Bleeding / weeping or a foul odour
Difficulty wearing shoes

What can I do to reduce the pain (self-care treatment)?
There are several things you can do to try and relieve your symptoms:
Wear shoes that are suitable for your foot type and the correct size
See a Podiatrist
Take care with nail cutting
Bathe the foot in warm, salt water daily
Keep the toe clean and apply a sterile dressing
Seek advice from your GP who may prescribe a course of anti-biotics
What will a Podiatrist do if the self-care treatment options fail?
If the self-care treatment options fail to reduce or resolve symptoms, there are surgical options. The most common procedure involves removal of the troublesome nail or section of nail under local anesthetic. The nail bed and matrix is then treated with a chemical called phenol to destroy the nail bed and matrix to stop the troublesome nail from permanently regrowing. This is called Partial or Total nail avulsion with phenolisation. This is a highly successful operation.
What happens during the procedure? 
Local anesthetic is injected at the base of the toe to stop pain. The sensation of both touch and pressure are not affected, this is normal. Once the toe has been fully anesthetised, a tourniquet (tight band) will be applied to the toe to prevent bleeding during the procedure. The offending ingrowing nail is then removed and Phenol is applied.
The tourniquet is removed and a sterile dressing applied. The patient will remain in clinic for a short period of time with their foot elevated and the dressing will be checked before leaving.
What should I do after my operation?
Rest the toe(s) as much as possible and put your feet up. It is important for you to go home and elevate your foot and rest for 24 hours after the procedure.
Leave the initial dressing on until the following morning and keep it clean and dry.
Whilst generally there is little or no pain once the anesthetic wears off, occasionally the site of the surgery/injections can be painful. Over the counter Paracetamol and Ibuprofen are usually sufficient.
Post-operative advice
Patients are provided with written advice on when and how to undertake re-dressings.
The toe will need to be re-dressed twice daily after a five minute soak in clean, warm water.
Healing usually takes two to four weeks and patients can walk normally the following day after surgery.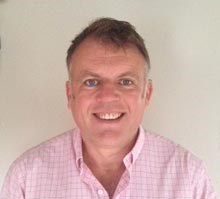 Mr Gary Boon specialises in Podiatric Surgery and will be happy to see you at Spire Nottingham Hospital. A private consultation with Mr Boon costs £200 if you don't have private health insurance. To book an appointment, call our Bookings Team direct on 0115 937 7735.
Ingrown Toenails
Mr Gary Boon
Thank you for your enquiry. A member of the team will be in touch shortly. Kind regards Spire Nottingham Hospital