Gallstones: Mr Dhanwant Gomez answers the FAQs
What are gallstones?
Gallstones are small stones that form in the gallbladder and are thought to develop due to an imbalance of chemicals of bile inside the gallbladder. The gallbladder is a small organ found underneath and attached to the liver. Its main purpose is to store and concentrate bile, which is required to digest fats. Following a meal, the gallbladder releases bile into the digestive system to aid digestion.
How common are gallstones?
Gallstones are very common, affecting approximately 1 in 10 adults in the UK. There are several risk factors for developing gallstones including being overweight, female gender, history of gallstone disease in the family and (being) aged 40+. Certain medical conditions also increase your risk in developing gallstones, which include Crohn's disease and Primary Sclerosing Cholangitis.
What are the symptoms of gallstones?
Gallstones can cause sudden, severe upper abdominal pain that usually lasts up to three hours, known as biliary colic. The pain can be constant and is usually felt in the centre of the abdomen and just under the ribs on the right-hand side. It can also be associated with nausea and vomiting and can be triggered by eating fatty foods, although may occur at any time.
Some people with gallstones can develop inflammation and infection of the gallbladder, known as cholecystitis. The abdominal pain tends to be more severe and intense, and there is usually an associated fever.
In some cases, gallstones can also lead to inflammation of the pancreas, known as pancreatitis. This is a severe complication of gallstones and can be life-threatening. Symptoms of pancreatitis include severe upper abdominal pain, fever, nausea, vomiting and jaundice. Other organs such as your kidneys and lungs can be affected.
How to diagnose gallstones?
If you have symptoms or complications suggesting you may have gallstones, you will undergo further tests to confirm the presence of gallstones. Besides having some blood tests to check your liver function, gallstones are usually diagnosed by performing an ultrasound scan. This is a painless procedure that takes around 15 minutes and can confirm or deny the presence of gallstones in the gallbladder. The main bile duct is also scanned to ensure there are no stones present. If there is any suspicion of the main bile duct being affected, you may need an MRI scan.
How are gallstones treated?
Gallstone disease is easily treated with surgery. A healthy diet will not cure gallstones or completely eliminate your symptoms, but it can improve your general health and help control pain caused by gallstones.
Doctors would recommend treating gallstones if they are causing symptoms or complications. In these cases, keyhole surgery to remove the gallbladder is recommended. This procedure, known as a laparoscopic cholecystectomy, has a low risk of complications and can be performed as a day case. In general, full recovery takes less than two weeks. It is possible to lead a normal life without a gallbladder as your liver will still produce the bile required to digest food.
Are there any risks with having a laparoscopic cholecystectomy?
All operations carry risks and these will be explained by your consultant prior to any procedures taking place.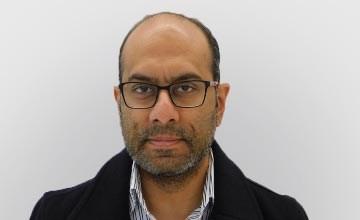 Mr Dhanwant Gomez will be happy to see you at Spire Nottingham Hospital. A private consultation costs £190 if you don't have private health insurance. To book an appointment, call our Bookings Team on 0115 937 7735.
General surgery
Mr Dhanwant Ghomez
Thank you for your enquiry. A member of our team will be in touch soon. Kind regards Spire Nottingham Hospital