Patient information event: Common foot and ankle problems
Are you concerned about pain in your foot or ankle?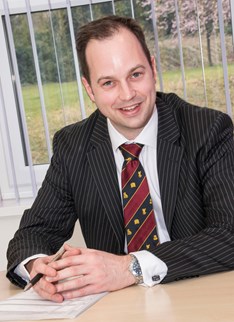 Event details
Date: Wednesday 8 May 2019
Start time: 7pm
Venue: Spire Methley Park Hospital 
Consultant: Mr Jason Eyre
Cost: Free
This free patient information event is for anyone who is considering treatment or would like to gain more information about foot or ankle pain, which they may be experiencing.
We will be joined by Consultant Orthopaedic Surgeon Mr Jason Eyre, who specialises in foot and ankle surgery. He will present on foot and ankle pain; its causes, routes to diagnosis and treatment solutions. Conservative and surgical treatment options will be discussed.
The talk will last for around 30 minutes followed by ample opportunity to ask the expert himself some questions. You will also be able to talk to one of our dedicated physiotherapists.
Is this event for me?
If your answer to any one of the questions below is yes, then this event is for you.
Do you suffer from foot or ankle pain and are you considering further exploration into its causes?
Have you had exploratory investigations carried out and require further treatment to ease your symptoms?
Are you looking for conservative methods to reduce pain or discomfort of joint pain?
Are you considering having an ankle joint replacement and would like more information about the procedures available?
Have you made the decision to have surgery privately and are considering your options of location and consultant?
How do I book?
Please call Megan on 01977 664266, email megan.slinger@spirehealthcare.com or use the booking form below.
Foot and ankle information evening
With Mr Jason Eyre, Wednesday 8 May 2019