£1.75m modernisation complete at Spire Methley Park Hospital
Spire Healthcare has completed a £1.75m refurbishment at its Methley Park Hospital.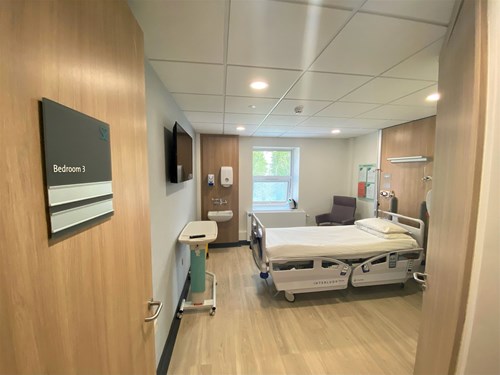 The modernisation works are designed to provide the most comfortable environment for patients to receive care and treatment, and to maintain the strictest standards of infection control, so crucial in light of the pandemic.
All 25 patient bedrooms have been upgraded, with new beds, bathroom facilities, TVs and other equipment and furniture.
The reception area has been modernised, to ensure that patients receive the warmest possible welcome when they arrive at the hospital for their care. The corridors and walkways have also been made brighter.
Meanwhile, facilities for staff at the hospital have also been refurbished, to provide an improved working environment. This has included upgrading the nursing station and an overhaul of the kitchens.
Sue Holliday, Hospital Director at Spire Methley Park, said: "We want to make sure that when patients come to Spire, they get fast access to diagnosis and treatment, in a comfortable environment. Investing in state-of-the-art facilities and modernising our buildings, helps us to offer this to patients.
"We are proud to have played an important role in helping to keep services going during the pandemic, when our local trust needed to focus on treating COVID-positive patients. Our next task is to play our part in tackling waiting lists, and these improvements to our hospital help us to do this."