Solihull mum of four is ready to strike a pose
They say great customer service starts with a smile, but for head dental receptionist Helen Goodwin-Coles, holding her head high with confidence was a daily struggle.
"I have always hated the shape of my nose, I had a prominent hump and I've felt self-conscious of it ever since I can remember. It really affected my confidence for many years. I hated having my photograph taken and would avoid it at all costs."
At 53 years old, Helen had been managing her anxiety since childhood but it was a photograph from a friend's wedding that finally made her take action: "I had come to terms that as much as I hated my nose, I was probably stuck with it. Then one day I saw my friend's wedding photographs and on seeing my photograph taken from the side, I burst into tears. It was at that point I decided I had to do something."
With the support of her husband, a retired fireman, Helen was able to self-fund her surgery at Spire Parkway Hospital in Solihull.
"I researched the surgery long before booking my first appointment, ensuring I had all the facts before I saw Mr Mattine. I had several appointments with him to discuss the procedure. He made me feel completely at ease, listening to my concerns and reassuring me that I'd have a nose that suited my face and didn't look out of place - I wanted to keep it natural," Helen explained.
"When I first met Helen I openly discussed with her what she wanted to achieve and what her options were. I have seen many similar cases and it's important to support the patient and their expectations, as well as being realistic as to what can be achieved," said Mr Samuel Mattine, Consultant Facial Plastic Surgeon from Spire Parkway Hospital in Solihull.
"A typical septorhinoplasty (nose job) takes two to three hours and is performed under general anaesthetic. Helen's case was however more complicated as she had undergone septoplasty for impaired nasal breathing many years ago.
"This was therefore a revision septorhinoplasty with the aim of the procedure being to reduce the hump in her nose while ensuring her nasal airways and breathing function weren't compromised, as well as creating a very natural and more aesthetically pleasing appearance.
"Helen had suffered from what she felt was an abnormality and was very clear she wanted a natural look, something to compliment her features. Discussing your options with your consultant on more than one occasion can help you both understand what can be achieved," Mr Mattine explained.
On the day of the surgery Helen, despite feeling nervous was excited to go ahead and was supported and reassured by the staff, "I felt totally at ease and extremely well cared for," Helen said, as she reflected on her surgery experience.
While recovery was challenging at times, "I had to sleep upright which was sometimes difficult", Helen was able to turn to Mr Mattine for further advice during her recovery.
"If I had any concerns at all, Mr Mattine was always on hand to answer my questions. I had complete confidence and trust in him and when I had my cast removed I could really see and feel the start of my recovery," Helen added.
"Following a nose job, patients should allow up to 12 months for the nose to settle down, but the psychological impact can be much sooner, especially for those who have suffered anxiety and self-confidence issues," Mr Mattine explained.
He added: "There are varying levels of complexity when carrying out nose jobs, so from both a clinical and cosmetic perspective, a cosmetic surgeon needs to ensure patients are aware of this, supporting them through the whole process is key to a good recovery."
Reflecting on the experience as a whole, Helen concluded: "Throughout the whole process I found Mr Mattine to be completely empathetic and understanding. I now finally have a nose that I actually like and I'm no longer embarrassed or concerned about having my photograph taken. It's definitely given me the confidence I need to move forward."
Mr Mattine advises anyone looking to undertake cosmetic surgery should:
Make sure the surgeon is qualified and experienced
Be confident in the surgeon and your decision to have surgery
Discuss the surgery thoroughly before making your decision – you might want to discuss your options more than once or perhaps seek a second opinion with another surgeon to ensure you are happy you are making the right decision for you
Ensure the facilities where you are having surgery are adequate – I always advise against any kind of cosmetic procedure in an unlicensed venue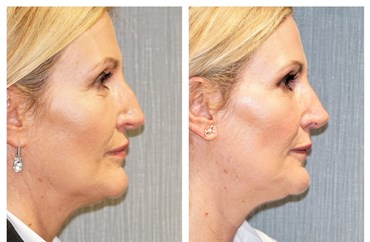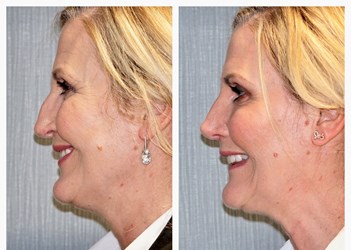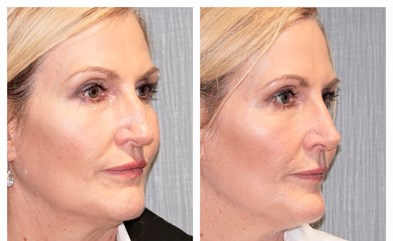 Q: How quickly could I have a consultation, and how much would it cost? 
A: It depends on the availability of the consultant you wanted to see, but we pride ourselves on getting you fast access to diagnosis and you can often get a consultation within 24/48 hours. Initial consultation fees vary by consultant, but around £200 is a reasonable guide.
Q: If I need surgery, how quickly could I have it?
A: We have no waiting lists at Spire Parkway, but again it depends on the availability of the consultant you wanted. As a guide, and subject to your pre-operation assessment, between one and two weeks. 
Q: I don't have health insurance, can I self-pay? 
A: Yes, you can. Our self-pay team can talk you through this and explain the finance options that are available, should you wish to explore them. Call 0121 704 5530 or send us an enquiry.