Hello my name is Dawn and I'm a Medical Secretary at Spire Regency Hospital, Macclesfield.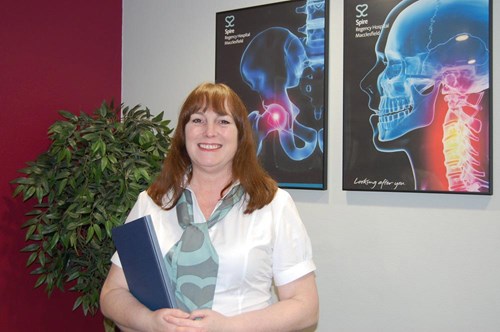 Hello Dawn!  How long have you worked at Spire Regency Hospital and what was your background previously?
I started working at Spire Regency Hospital on 19 February 2018.  Originally I worked for a building society for almost 30 years before being made redundant in 2010.
It was after a short six month contract with a medical research company that I decided to move into the medical field and registered with an agency.  The agency sent me to various hospitals in the area and I gained valuable experience during this time. 
What made you want to be a Medical Secretary?
During my time with the medical research company I had a lot of contact with medical staff, including consultants and nurses.  While I was not keen on the actual job, I found the medical profession fascinating.  Hence I registered with an agency that ultimately sent me to work within hospitals.  Earlier this year I earned a permanent post at Spire Regency, which is very local to me, meaning I can walk to work!
What makes you proud to work at Spire Regency Hospital?
Although I have only been at Spire Regency for a short period of time, I am very happy.  All of the staff are helpful and have made me feel welcome.  Management have provided me with the information and training required to perform my job.  Spire Regency Hospital has a very good reputation.
And finally, what's your hidden talent?
I am a member of a local musical amateur dramatic group and I also enjoy painting pictures in water colour and oil.
Spire Regency Hospital Macclesfield is joining a massive social media movement. Hello my name is… is a campaign launched by Dr Kate Granger MBE and her husband Chris Pointon to encourage and remind all staff to go back to basics and introduce themselves to patients properly.
Our aim is to give patients and those close to them the highest possible standards of care and we are delighted to support this campaign, which further highlights the importance of patient centered care and treating patients as people.