A sign of Hospital's support for Blues
A Macclesfield hospital has shown its commitment to local sport by signing a sponsorship deal with Macclesfield Rugby Union FC.
Now visitors to Priory Park will see a Spire Regency Hospital sign beneath the scoreboard.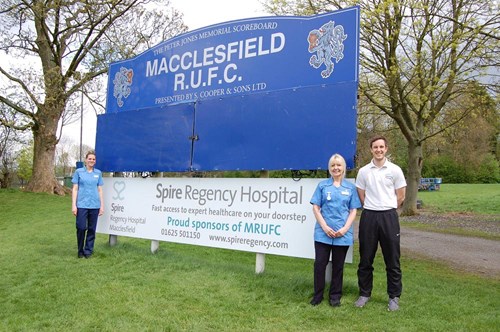 Beverley McNamara, Business Development Manager at Spire Regency said: "We are delighted to be involved with 'The Blues' – we hope it shows our commitment to local sport as well as to local healthcare.
"This partnership with Macclesfield RUFC is the perfect alliance for us and they know if they need fast access to our services, we're only around the corner!"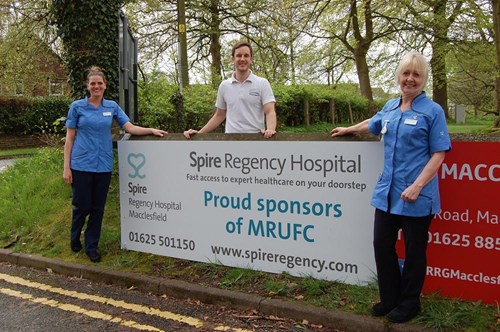 Spire Regency Hospital Nurses Lydia Weikinger, Margaret Taylor and Physiotherapist Richard Gregory unveil the new signage.