Behind the scenes with Consultant Orthopaedic Surgeon Mr Jochen Fischer
How I treat patients with shoulder pain
A large proportion of my daily work consists of treating patients with shoulder pain. While some of them are younger and come to see me with sports-related injuries, most of them are more "mature" and develop a painful shoulder as a result of age-related degeneration or unique other conditions. To the lay-person they've got something in common: they usually present with similar symptoms, regardless of their underlying diagnosis. Typical complaints include pain located somewhere inside the shoulder or on the side of the arm, pain at night, difficulty reaching up or out with an outstretched arm. This can be somewhat confusing and part of the challenge of my job is to figure out, what exactly is going on in every individual patient.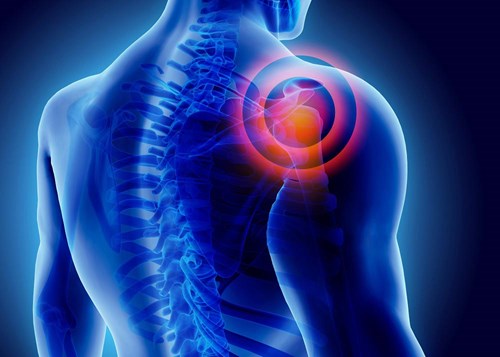 As part of my work in the NHS I look after the specialist training for two new trainees every 6 months.  They often arrive with little previous knowledge about shoulder conditions and need to learn the basics very quickly. They are often confused by the fact that most patients with shoulder pain seem to present with similar symptoms, even though they may have a totally different underlying problem. Over a period of years I've developed a simplified system of assessing patients with shoulder pain. This works well for my trainees, and I also use the same principles to educate GPs and Physiotherapists.
I always start with the basics and that means taking a history. What sort of patient is this? Age, handedness, job, functional demands, hobbies, other medical conditions, regular medication etc. Then I start enquiring about the nature of the problem – when and how did it start, was there any trauma or an injury, how does it affect them in daily life and at night? Is there anything that aggravates the problem or alleviates it? What previous treatment have they had – physio, injections, osteopath, chiropractor, surgery, and how have they responded. Then I enquire about imaging studies like x-rays and scans like ultrasound, CT or MRI. At the end of this I've usually gathered enough information to rule out some conditions and to narrow down the number of potential diagnoses.
Examining the patient is all important and typically gives me a lot of clues and vital information. I'm usually looking for external features first: checking the patient's posture, muscle wasting, deformities. I will then palpate specific areas to look for tender spots. Next is to check the range of movement – are there any restrictions? Any trick movements, pain, stiffness? This is followed by a battery of special tests to assess the strength and function of the structures in the shoulder. The information gathered from examining the patient usually allows me to formulate a main working diagnosis, but there may still be a list of potential differential diagnoses.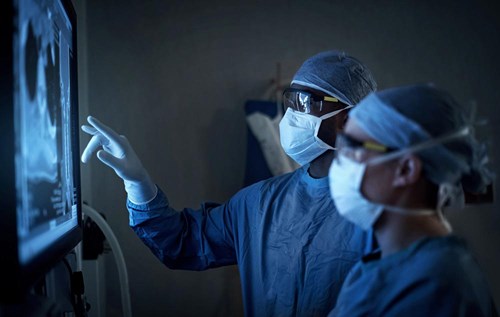 Imaging studies then help me to finally nail down a final diagnosis. Quite often a simple x-ray gives me enough information and scans are not always required. When it comes to scans, there is a choice between CT, MRI and ultrasound and they all come with their unique strengths. CT is perfect to assess bony abnormalities. MRI produces very detailed pictures of the soft tissues and can also be useful in assessing some bony abnormalities. Ultrasound is a great way of looking, for example, at the rotator cuff and allows a more dynamic assessment of the shoulder.
At the end of the whole process I sit down with the patient to discuss everything. I will explain the nature of the condition and will then discuss the potential treatment options. The best treatment of the same condition can be different from one patient to the next and often depends on a patient's individual presentation, comorbidities, functional demands, response to previous treatment and also the patient's expectation. It is important to me that the patient gets a good understanding of their condition, only then can I start discussing the treatment options. The patient is always involved fully in any decision around treatment and I make sure they understand all the pros and cons around this.  Fortunately most shoulder conditions can successfully be treated without any need for surgery. Quite often a comprehensive course of Physiotherapy is all that's required. Steroid injections can be a useful adjunct by reducing pain levels for a while and thus enabling a patient to engage in the process of physio and regular exercises without being hampered by high pain levels. Surgery is typically the treatment of last resort once all other options have been exhausted. A decision to go ahead with surgery is never taken lightly as the potential benefits always have to be balanced versus the potential risks and complications. I spend a fair amount of time explaining likely outcomes. Going into surgery with reasonable expectations is important. Discussing issues like rehab implications and time off work comes next. This is especially important for self-employed patients who may have to make allowance for a few months of restricted activities and the resulting loss of income.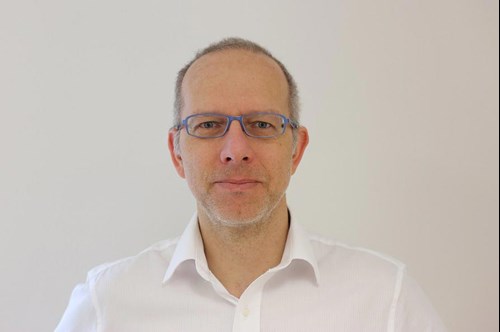 Mr Jochen Fischer is a Consultant Upper Limb Surgeon at Spire Regency Hospital.  For more information or to book an appointment with him, please contact 01625 505412 or info@spireregency.com
The content of this article is provided for general information only, and should not be treated as a substitute for the professional medical advice of your doctor or other health care professional.