Breast Cancer is the most common cancer in women in the UK, with one in eight developing breast cancer in their lifetime. Most women diagnosed with early breast cancer tend to have good outcomes. About two-thirds of women in England and Wales diagnosed with breast cancer will survive for 20 years or more.
The National Breast screening programme diagnoses a third of the breast cancers, where mammograms are done every three years in women aged 47-73. Two-thirds of women with breast cancer present with changes in the breast, nipple or overlying breast skin.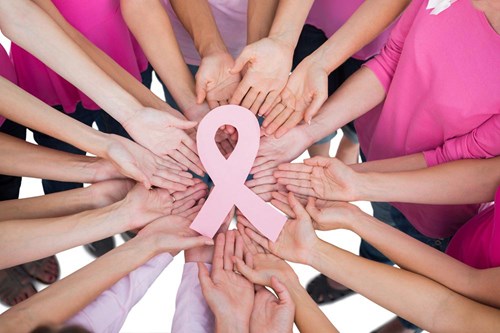 It is very important for women to be breast aware and examine their breasts at least once a month. The best time to examine the breast is immediately after a period with the flat of the hand.
You must look out for the following changes:
 Breast changes
A lump in breast or armpit
Any thickened area of breast tissue that does not disappear after a period
A change in the size or shape of breasts 
A swollen breast even if no lumps are felt
Nipple changes
Nipple pulled in or pulled to one side
Scaliness
Thickening of the nipple
Nipple discharge (other than breast milk)
Skin changes
Dimpling of skin
Redness of breast
Many women experience breast pain but it is usually not due to breast cancer. However, it is better to make sure there is no underlying cause of the pain and to consult a breast specialist.
If you notice any of these changes, it is advised to have your breast checked by a Specialist Breast Surgeon in a One-Stop Breast clinic. Mr Kokan has a regular One-Stop Breast clinic at Spire Regency Hospital in Macclesfield every Wednesday and Friday between 5pm - 7pm. In this clinic, in addition to a clinical examination, all required investigations such as mammogram, ultrasound and biopsy are offered at the same time.
For more information or to book a consultation with Mr Kokan, contact our team on 01625 505412.
The content of this article is provided for general information only, and should not be treated as a substitute for the professional medical advice of your doctor or other health care professional.