Varicose and thread veins free mini consultations
It's time to say goodbye to varicose veins and thread veins!
Event details 
Date: Thursday 9 May 2019
Mini appointments between 4pm and 6pm
Venue: Spire Little Aston - find us
Consultant: Mr Zahid Khan
Cost: Free
If you suffer from aching legs or are unhappy about the appearance of varicose veins or thread veins, Spire Little Aston Hospital can help. Come and meet Consultant Vascular Surgeon, Mr Zahid Khan and ask any questions you may have about treatment options and surgery.
We can offer minimally invasive treatment by laser and injection all performed in our outpatient setting, meaning you're in and out of the hospital, usually in two hours!
Whether you're insured or not, we're open to everyone and offer one-off private treatment with a fixed price agreed in advance.
For us, it's more than just treating patients, it's about looking after people.
How do I book?
Places are limited, so let us know whether you (and a friend/family member) want to attend. To reserve your place(s):
Call us on 0121 580 7119
or email info@spirelittleaston.com
We look forward to welcoming you to Spire Little Aston Hospital.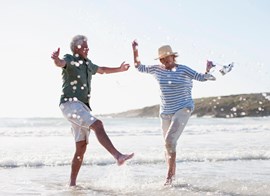 *Mini consultations are an opportunity to ask any questions you may have about varicose vein or thread vein treatment and are not a formal outpatient consultation. If you wish to proceed to surgery, a full outpatient consultation will be required.
Varicose Veins Event- Thursday 9 May
Free mini consultations with Mr Zahid Khan
Thank you for submitting your interest in attending this event, one of our Private Treatment Advisors will get in touch with you shortly to arrange a suitable time for your free appointment. Thank you.