Ovarian Cancer Awareness Month - urging women to be constantly on the lookout for possible symptoms
It is often called 'the silent killer' but early detection can lead to successful treatment for women suffering from ovarian cancer.
However, because symptoms are not well known or often mistaken for as 'tummy troubles' or period pains, it is usually discovered in the late stages when successful treatment is much more difficult.
Now, as part of Ovarian Cancer Awareness Month which runs throughout March, consultants at Spire Little Aston Hospital in Sutton Coldfield, are urging women to be constantly on the lookout for possible symptoms.
Consultant Gynaecologist Pallavi Latthe said: "Far too many women are dismissing the symptoms for too long before going to see their GP.  Unfortunately there is not always a specific symptom and the symptoms could be subtle so it is difficult to spot which can contribute to GPs sometimes suspecting Irritable Bowel Syndrome as being the problem."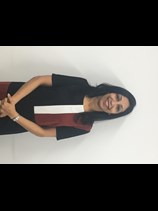 The fifth most common cancer amongst women in the UK with more than 7,000 women diagnosed each year with 4,300 deaths annually it is estimated that as many as one in 50 women will develop ovarian cancer.
Unfortunately, although early diagnosis is crucial to a successful treatment, ovarian cancer is particularly difficult to diagnose and, unlike cervical cancer, there is no established screening programme. 
"When women are diagnosed in the early stages of ovarian cancer they have a 90% chance of surviving for more than five years but this reduces to even less than 40% when diagnosed in the later stages so it is important they know what symptoms to look for and that they make their GP aware of those symptoms as soon as possible," said Mrs Latthe.
The main symptoms to look out for in women over 50 years old are:
Persistent bloating or increased stomach size
Difficulty eating or feeling full quickly
Increased urinary frequency & urgency
Persistent stomach pain
Unexplained weight loss
Changes in bowel habit
"My advice to any woman suffering from any of these symptoms is to go to their GP and discuss the matter thoroughly. Women must feel confident that when they visit their GP with any of the symptoms mentioned above they will be examined with the possibility of ovarian cancer in mind," Mrs Latthe added.
To book an appointment call our friendly treatment advisors on 0121 580 7119.
You can find us just to the north of Sutton Coldfield, in the rural area between the villages of Mere Green and Aldridge. We're a short 25 minute drive from Birmingham city centre and our main motorway links are the M6, M5 and M42.