New £1.3m CT scanner at Spire Hartswood Hospital to help alleviate diagnostic waiting lists
New CT scanner is part of an on-going large investment to improve patient experience for both NHS and private patients
Spire Hartswood Hospital has installed a new £1.3m state-of-the-art CT scanner to provide fast diagnoses for NHS and private patients. Unveiled by Professor Dame Janet Husband, an independent non-executive director of Spire Healthcare, the new equipment will alleviate pressure on waiting lists and reduce diagnosis waiting times in the local area.
The new scanner is part of an on-going large investment at Spire Hartswood Hospital, including a programme of re-modelling and modernisation works to improve patient comfort. Using this new CT scanner, radiographers are now able to scan multiple patients for cancer, neurological, gynaecological, orthopaedic, urology and ENT conditions.
The scanner allows specific scans, such as cardiac imaging, to be provided for the first time, and provides a quicker and more comfortable experience for patients. It is also able to scan specific body parts without the need to physically move the patient, which could be uncomfortable if they are already in pain.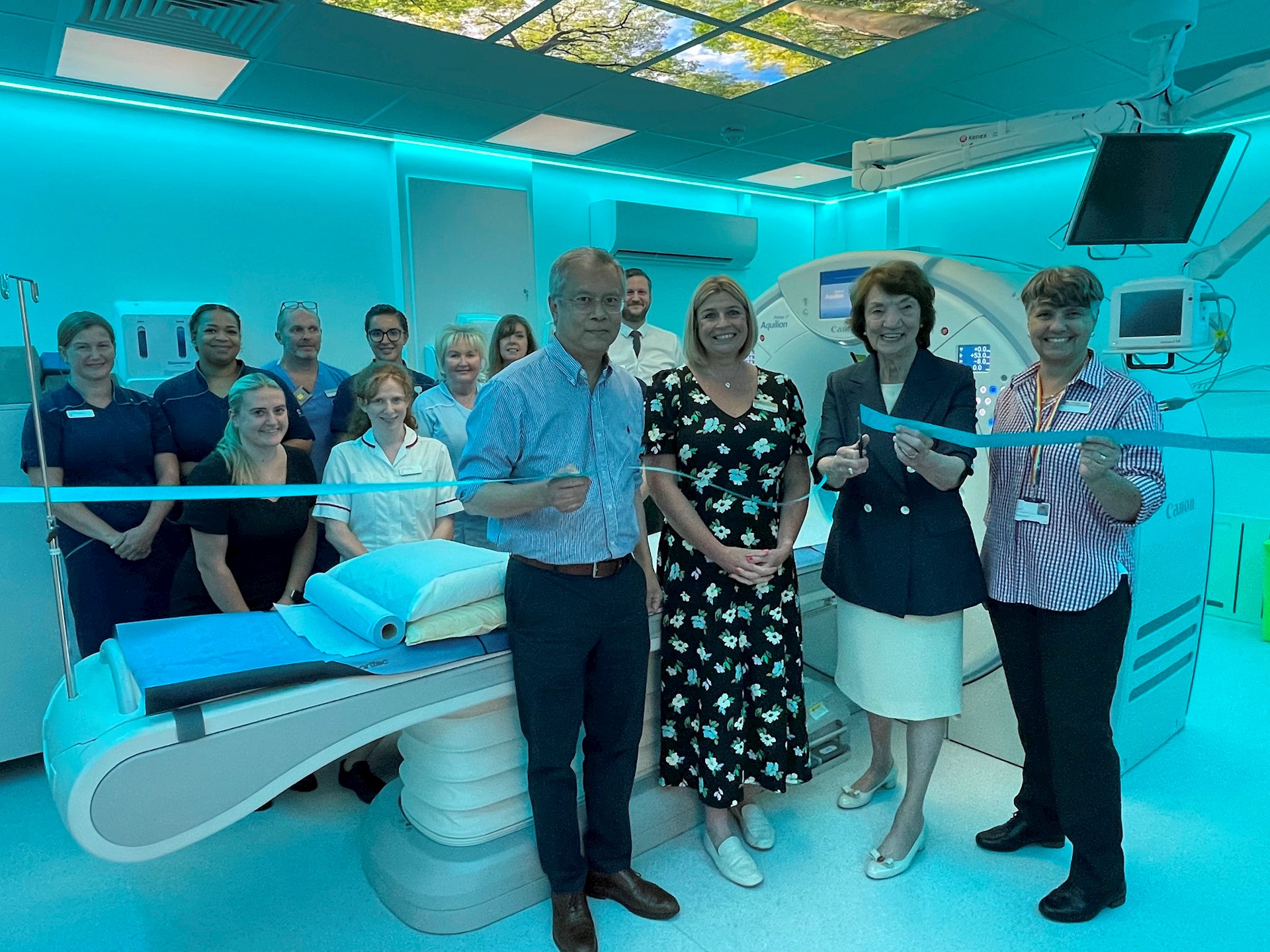 Professor Dame Janet Husband and the Spire Hartswood Hospital radiology team unveilling the new £1.3m CT scanner
New AI technology, combined with the scanner's ability to image the patient quickly, delivers a higher quality diagnostic image for the consultants to use in their diagnosis of the patient's condition. Meanwhile, the scan table is now able to accommodate bariatric patients so they can also be imaged safely and comfortably. The CT scanning service at Spire Hartswood Hospital operates daily.
Jo Dean, Hospital Director at Spire Hartswood Hospital, said: "We are delighted to be increasing our service to the community with the installation of a new state-of-the-art CT scanner. By investing in the latest scanning equipment, we can improve the speed of diagnoses and treatments for our patients. The team at Spire Hartswood is looking forward to the improved CT imagery, which will allow us to continue making a positive difference to people's lives through outstanding personalised care."