Getting a good night's rest during the Christmas holidays
Whether it's the excitement of Christmas, the stress of shopping or the kids at home for the holidays, many people find Christmas a difficult time to get to sleep. For this reason, here are some tips for falling asleep during this time of the year.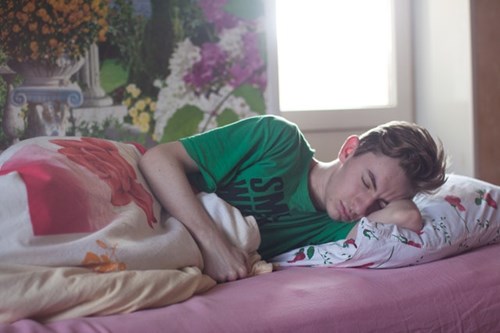 Top 10 Tips
Try to keep regular hours. Going to bed and getting up at roughly the same time, all the time, will program your body to sleep better.
Plan ahead. Too many people spend weeks worrying about Christmas shopping. Get it done, get it out of the way, and you don't have to worry. Once you worry less, you'll sleep better.
Create a restful sleeping environment. Keep the Christmas decorations to the other parts of your home. Your bedroom should be kept for rest and sleep it should be neither too hot, nor too cold; and as quiet and dark as possible.
Keep up the regular exercise. The late nights and extra food and drink can make you feel tired or sluggish, but don't skip the gym. Keep up the exercise throughout the holidays, start that New Year's resolution early, and get a good night's rest.
Don't undo all your efforts by going too heavy on caffeine in tea, coffee or fizzy drinks, especially in the evening. Try herbal tea instead.
Keep some ear plugs handy to block out the sound of any distractions, especially snoring!
As tempting as it may be, try hard not to over-indulge on turkey, mince pies and mulled wine. This can play havoc with sleep patterns.
Try to relax, wind down and insist on some 'me time' before going to bed by having a bath, listening to relaxing music or reading a book or magazine.
Christmas can cause stress at home but make sure you resolve arguments before bed. Ongoing conflicts are not conductive to putting you in the right frame of mind for sleep.
If you can't sleep, don't lie there worrying about it. Get up and do something you find relaxing until you feel sleepy again. You could even be productive and wrap a couple of presents. Go back to bed when you start to feel sleepy.
You can come and see a Spire GP at our hospital if you need any medical advice when it comes to coping with stress, sleeping disorders or general lifestyle advice. For more information please visit Spire GP.