We've received a glowing CQC report!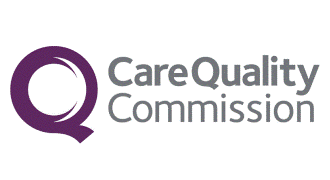 Spire Harpenden Hospital were praised for their patient centred care in their recently published CQC report. The hospital received a "Good" rating as a result of the two day inspection, with quality and safety "the top priority".
Julia Salmon, Hospital Director is delighted with the news; "I am very proud and fortunate to lead such a hardworking and dedicated team. I feel that this report reflects the fact that our patients are at the heart of what we do."
CQC inspectors assess whether services offered are safe, effective, caring, responsive and well led. Their inspection was carried out by 10 inspectors, many of whom had nursing or healthcare backgrounds.
An area the inspectors focused on was medical services; in particular the Macmillan accredited chemotherapy service on Heartwood ward. This received an "outstanding" rating. The report praises the patient centred care led by consultants, which is at the heart of Spire Harpenden's values. Nurses feel that they have time to spend with patients and their relatives, supporting their needs.
The regulator found that appointments are tailored to meet the needs of patients, with flexibility and choice. Patients with dementia are given longer appointments, and carers or relatives are encouraged to stay with them. The long visiting hours on wards (9am to 9pm) mean that "patients can be supported by their loved ones during consultations and loved ones can ask questions about their treatment and care."
Generally, hospital food can be an area of criticism; however, the report praised Spire Harpenden's food for providing a "range of choices for patients", with dietary needs being met. This reaffirms the high quality catering services, that were given a 5 (the highest rating) by the food standards authority in August 2016.
The report includes quotes from patients who were interviewed by the inspectors. 
Patients said that "nothing was too much trouble" and that they "found staff to be caring and compassionate at all times". In fact, the report found that "all patients we spoke with were complimentary of the staff and the hospital." These satisfied patients reflect Spire Harpenden's 2016 patient satisfaction results which showed that 99% of patients would recommend Spire Harpenden to their friends and family.
Not only was patient care analysed by the inspectors, staff were also interviewed about their feelings towards the management of the hospital. The report found that "Staff felt that they were working in a supportive environment" and that "the Hospital Director and Matron were highly visible and very approachable."
Matron, Cathie Hardie said "The results of our inspection are fantastic, and reflect the hard work of the whole team. I am particularly proud that our medical services received an "outstanding", the highest rating given by the CQC. The report highlights how much we care, both for our patients and also those that deliver services."
The hospital is currently undergoing a half million pound refurbishment to the out-patients reception area, due to open in February. This completes the recent refurbishment project, which included new state of the art MRI and CT scanners and a refurbished main reception.
The hospital also features state of the art operating theatres, and out-patient facilities with consultants specialising in orthopaedics, general surgery, gynaecology and urology amongst others (the full list of treatments is available here).
These services are supported by the state of the art diagnostic imaging facilities, and on-site physiotherapy services which include a hydrotherapy pool.
To find out more, read the CQC report for Spire Harpenden Hospital on the CQC website.
The senior management team at Spire Harpenden are delighted with the result.
From left: Cathie Hardie, Matron and Head of Clinical Service; Chloe Senneck, Head of Sales and Marketing; Julia Salmon, Hospital Director; Sushil Vekeria, Finance and Commercial manager.