Spire Cardiff Hospital appoints new hospital director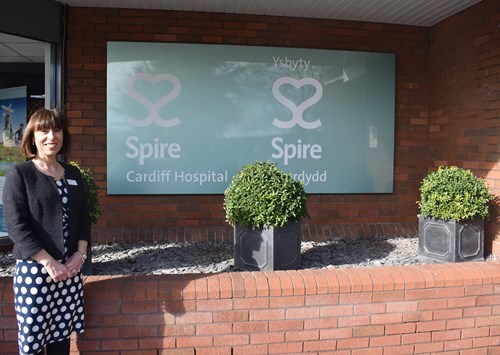 Spire Cardiff Hospital is excited to announce the appointment of new Hospital Director Fiona Conway.
Fiona has over 12 years' experience of working in the independent sector after previously working in Spire's private Oncology Centre in Bristol, where she oversaw the successful transformation of the business and subsequent partnership with Genesis Care.
Prior to this, Fiona has worked in a number of key hospitals across England in marketing, business development and operational roles.
Fiona has been at Spire Cardiff since the beginning of 2020 where she has taken up the role of Hospital Director and Registered Manager with Health Inspectorate Wales (HIW).
Justin Ash, Chief Executive Officer at Spire Healthcare said, "We are delighted to welcome Fiona as Hospital Director to our Cardiff Hospital. Fiona has a depth of understanding regarding clinical practice and has a clear focus to drive these exceptional clinical standards in her new role.  Our hospitals are devoted to providing outstanding patient care and I look forward to seeing the hospital to continue to develop under her leadership."
Mrs Fiona Conway, Hospital Director at Spire Cardiff Hospital, commented, "I am really excited to have joined Spire Cardiff Hospital and to work with such a fantastic team. I have received such a warm welcome since starting and the enthusiasm of all the staff to providing personalised and outstanding care is great to see.
 "As Hospital Director I am really keen to help build and increase the positive reputation of our hospital and make sure we adhere to our hospital purpose – to make a positive difference to patients' lives through outstanding personalised care."