Consultant Respiratory Physician, Dr Nabil Jarad advises how to best manage your asthma
Approximately 5.4 million people in the UK receive treatment for asthma, which is the equivalent of one in 12 adults and one in 11 children.
The key to controlling your asthma is to understand the condition, to know how medications work and how to correctly use inhalers and to take them as prescribed. Lack of asthma control is often a result of not taking medications sufficiently and appropriately.

Asthma inhalers are either:
1. Bronchodilators – relievers (blue inhalers)
2. Inhaled steroids – preventers (brown inhalers)
3. Bronchodilators + Inhaled steroids (pink or red inhalers) - can be given twice daily or more frequently if symptoms persist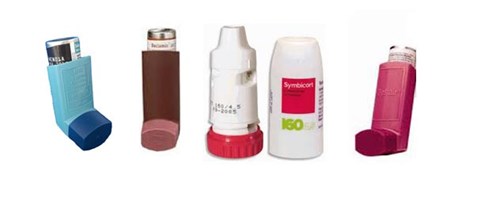 Top tips for asthma sufferers:
 Record your peak flow twice daily even if you feel well. It is preferable if you can keep a peak flow chart (diary). To remember, place your peak flow by your toothbrush and record twice daily before taking your inhalers.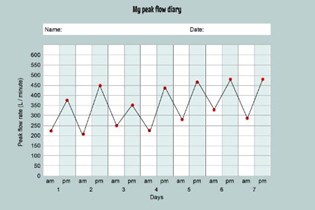 Know your best peak flow value. Subsequent management depends on the best value. 
For example:  
If your best peak flow is 400 and you do not have symptoms – continue with taking your preventer as usual – this is normally twice daily
If you have added symptoms of chest tightness and cough and your peak flow dropped by 25% to 300 – then double the dose of your preventer to either two puffs four times daily or four puffs twice daily
If you have symptoms and your peak flow halved from its best value – then you need to take a course of prednisolone – a normal course is 6-8 tablets for 5 days
If your breathlessness is so severe that you are unable to speak short sentences without stopping – then you need to be seen by your GP or in a hospital environment
If you use spray inhalers, use a Volumatic spacer (glass box). This allows you to use your inhalers more efficiently without needing to coordinate actuation and breathing. 
Dispelling the myths:
Asthma affects all ages.  
It is not an inherited disease. 
Although asthma can be seasonal, asthma symptoms can come at any time of the year.
Asthma symptoms characteristically exacerbated at night. Waking up with a cough, chest tightness and wheeze is a marker of poor asthma control even if there are no daytime symptoms and asthma appeared to be under control.
Most asthma deaths are preventable by adopting the following top tips.
Cigarette smoking:
Smoking aggravates asthma and can lead to asthma turn into COPD (chronic obstructive pulmonary disease) – which is a more serious disease than asthma and a more difficult disease to treat. 
Asthmatics should, therefore, not smoke and must seek help in smoking cessation available in most GP practices.
Obesity:
Obesity can aggravate asthma and asthma can limit chances of weight loss by limiting exercise.  Every effort to lose weight should be made. Courses of oral steroids for asthma exacerbations are unlikely to cause obesity by themselves. 
Obesity can also precipitate gastor-oesophageal reflux which can cause cough and increase the likelihood of lack of control for asthma. 
Stand by medications:  
Prednisolone (oral steroids) and antibiotics can be given to start upon worsening of asthma symptoms that do not respond to increase inhalers.
Prednisolone is often sufficient. Try to avoid antibiotics unless you have new thick and darkened sputum and/or new flu-like symptoms (fever, fatigue, muscle aches). Excess of mucous alone is not an indicator for taking antibiotics. It is sometimes hard to distinguish asthma being worse from a chest infection.  
Biological drugs:
In selected patients, new biological drugs are available for poorly controlled asthma despite a good combination of drugs. These are provided by injections (once weekly or once monthly). Your GP or hospital doctor can advise.
For more information about our asthma services please get in touch by emailing info@spirebristol.com.