Weight loss surgery can treat type II diabetes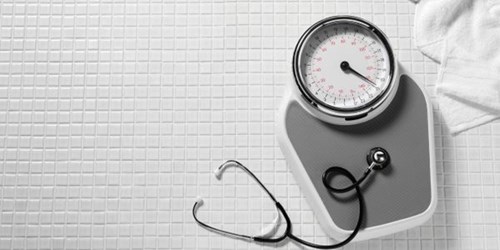 Approximately three million people in the UK have type II diabetes and nearly all are overweight (diabesity). More than one hundred thousand people are diagnosed with the condition each year and it is likely another million patients have yet to be discovered. Surgeons at Spire Bristol Hospital are stressing that surgery is a more effective treatment for Type II diabetes than the best medical treatment or lifestyle changes.
Consultant weight loss surgeons Mr Alan Osborne and Mr James Hewes share a weight loss and diabesity clinic at Spire Bristol Hospital. We talked to them and its clear weight loss surgery is not just for people who have exhausted other means of losing unwanted weight. 
Mr Osborne, who was appointed as the first Hunterian Professor in diabetic surgery in 2012 by the Royal College of Surgeons and now practices at the South West's largest private facility says, "I have been treating patients with Type II Diabetes through the NHS for years, but the rise in demand for surgery as a treatment for those diagnosed has seen me open up a private clinic here at Spire Bristol Hospital. It still amazes me to see patient's blood sugars return to normal within days after surgery even after we have stopped their insulin or diabetic medication."
Diabetic surgery involves either a gastric bypass or sleeve gastrectomy, which are all carried out within Bristol, with no need to travel any further. This is known as metabolic surgery as it changes the patients signalling response to food resulting in increased insulin release immediately after surgery. Surgery also beneficially affects how your body uses insulin (reducing insulin resistance) resulting in patients immediately stopping their insulin. 
Mr Hewes, who also practices at North Bristol NHS Trust based at Southmead Hospital, continues, "Studies show that patients with type II diabetes who undergo weight loss surgery will have better blood glucose control than those treated with best medical diabetes management."
The criteria for this surgery is different to those seeking the common weight loss treatment. Patients with type II diabetes and a BMI of 30kg/m2 or more are suggested to consider surgery.
The operations were originally designed as restrictive procedures but the teams research has shown how the signalling mechanisms controlling appetite, satiety and glycaemic control are changed. This leaves the patient with reduced hunger while also feeling full much earlier than normal. 
By tailoring their service specifically to the needs of the individual patient, the consultants working at Spire Bristol offer the best possible chance of success within a safe and clean private hospital.
Find out more at our information evening
The hospital is hosting a free weight loss and diabetes surgery information evening on Wednesday 14 March at 7pm. If you are considering weight loss surgery or believe you may benefit from diabetes surgery then please book onto the event. There will be a presentation from the surgeons on how weight loss surgery can help as well as input from the clinic's dietician Mr Dafydd Wilson-Evans. 
You'll have the chance to meet the specialists, ask questions and even book a complimentary mini consultation. This event will last approximately just over one hour.
To book your place on this event call 0117 980 4080 or complete the form below. 
Weight loss surgery patient information evening
Evening discussion with some of Bristol's leading bariatric surgeons
Thank you for showing an interest in Spire Bristol Hospital's patient information evening. One of our advisers will confirm your attendance closer to the event.