New Rapid Access Prostate Clinic could help men avoid risky needle biopsy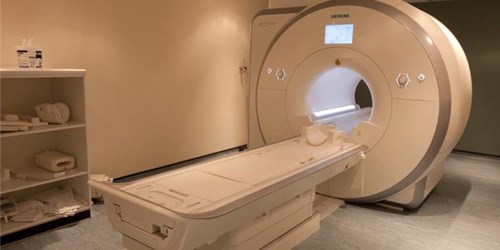 Following a recent internationally reputed study it has been revealed that men with suspected prostate cancer could benefit from less invasive testing. The PROMIS (Prostate MRI Imaging Study) found that up to a quarter of men could avoid undergoing an invasive biopsy if they had an MRI scan first. There are no signs and symptoms in early prostate cancer and currently there is no test to diagnose it.
Spire Bristol Hospital has introduced a new rapid access prostate clinic which utilises a multi-parametric MRI (mpMRI) scan in order to create an incredibly detailed picture of the prostate and the tissue that surrounds it. This scan also help to provide useful information about the size and location of any suspected cancers to enable more accurate targeting, doubling the detection rates of any aggressive cancers, if present.
Professor Raj Persad, Consultant Urologist at Spire Hospitals and Director of Bristol Urology Associates, said that "these findings mean that a group of patients will be able to have one simple, painless scan and we will be able to better target biopsies in those that still require the procedure to diagnose prostate cancer. This is a major advance that goes hand in hand with all the other technologies we are developing and embracing in Bristol and at the Spire  Hospital to provide the very best care for our patients".
Prof Persad says that "patients who may be suitable for an mpMRI scan usually have an elevated prostate-specific antigen (PSA) level or another cause for worry such as family history. They need to obtain a GP referral for the mpMRI and for a Consultant Urologist, such as myself, who specialises in filtering who needs an mpMRI and who doesn't as there is further clinical information we'll need".
The MRI at Spire hospital Bristol is capable of performing mpMRI scans and regular appointments are now readily available with no waiting list. This new rapid access prostate clinic will give patients quicker results. These results will be interpreted by Prof Persad and his colleagues to determine the necessity of biopsies of the prostate and any follow-on treatment that may be necessary.
If you have a raised PSA level then you can book into our new Rapid Access Prostate Clinic by obtaining a referral from a GP for an mpMRI and then calling Spire Bristol Hospital today on 0117 980 4080  or emailing them at info@spirebristol.com with your referral form.
Should you require a PSA test you can request this from your GP or alternatively get a referral letter for a PSA test to be carried out at Spire Bristol Hospital at the guide price of £95.00.