Don't wait! The doctor will see you now.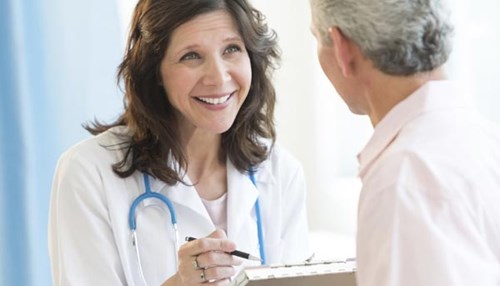 Spire Bristol Hospital is delighted to announce the extension to their current private GP service. In partnership with The Independent General Practice, the South West's largest private hospital has just launched a new five day a week private GP service in Bristol to help meet the demands of patients who need swift access to appointments.
It is well documented that there is a greater strain on the health sector with people living longer and populations rising. Therefore the demand on the NHS and GP surgeries in particular has seen an increased waiting time for appointments. A new study conducted by Pulse Magazine reveals the average waiting time for a routine GP appointment is 13 days and recent NHS figures conclude that 2 in 3 patients wait up to 15 minutes after their appointment time to be seen.
The service at Spire Bristol will be delivered by The Independent General Practice (The IGP), which was established by Dr Joanna Longstaffe. It was The IGP's goal to establish an independent private doctors surgery in Cardiff, which would offer an alternative healthcare solution to individual patients, families & businesses. Since its launch in 2004 they have had great success and opened new clinics in Cardiff Gate, Bridgend, Newport, Swansea and now a five day a week service here in the City of Bristol.
The hospital's Business Development Manager, Sabiha Waraich explains why such a service is important to Bristol families.
"We've seen a higher demand for a private GP service especially when there are national shortages of vaccinations on the NHS with an example last year being the Meningitis B vaccine."
The service at Spire Bristol Hospital will provide vaccinations in order to assist in the prevention of Shingles and childhood conditions such as Meningitis B, Chickenpox, Measles as well as providing immunisation for individuals prior to travelling abroad.
"We are also noticing that more patients are willing to pay for their own appointment in order to be seen by a private doctor. We can offer appointments at times that are convenient to the patient and we aim to see patients on the day that the enquiry is made. It's perfect for people who live busy lives or families who cannot endure waiting two weeks to see their regular GP." explained Sabiha.
The private GP service is designed to complement your NHS service, and not replace it. With the patient's consent they will regularly update NHS GP's with relevant information about patient care. Furthermore it does not matter if you not registered with an NHS GP. The service does however request that all new patients complete a health questionnaire and patient agreement form prior to their first consultation.
For more information on pricing and the services provided by The IGP doctors please contact them via their on website.