What you should know if considering cataract surgery...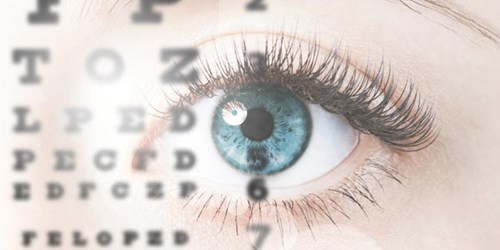 The natural lens inside your eye is clear. It enables you to see by focusing the light rays entering your eye. Through any trauma, or naturally through ageing, the lens can become cloudy and reduce your vision.  This clouded lens is called a cataract.
We spoke to one of Bristol's Consultant Ophthalmologist, Mr Rafik Girgis to find out more information about how corrective lenses and cataract surgery can help people experiencing blurry vision. 
What happens during cataract surgery?
During cataract surgery the cloudy lens is removed and replaced with an artificial intraocular lens. This lens is chosen based on measurement so for your eye such that it can correct any long or short sight. The great benefit is that in the majority of cases you will see more clearly and no longer need To wear glasses for distance vision and driving.
What type of lens is normally inserted during cataract surgery?
The normal intraocular lens is monofocal, or fixed focus. This means that the lens focuses all the available light onto the retina with minimal glare and excellent contrast sensitivity. The only issue is that if the fixed focus is set for distance you will typically still need to wear reading glasses to see close up.
Do I have to wear glasses after cataract surgery?
While many patients are quite happy to continue to wear glasses there are types of implants which treat astigmatism (toric lenses) And multifocal lenses to enable patients to see near, intermediate and distance vision.
What are multifocal intraocular lenses?
The latest development in intraocular Lenses has been the refinement of multifocal lenses. These lenses are similar to traditional lenses but enable you to see both distant and near with each eye.
How do multifocal lenses work?
With multifocal lenses both eyes are set for distance, but the lenses are designed to give you both good distance, intermediate and near vision. This is achieved in much the same way as varifocal or bifocal spectacles. For best results the multifocal lenses need to be placed into both eyes. The benefit is that they can give you the most spectacle independence with excellent near, distant and intermediate vision.
Am I a suitable patient?
Multifocal lenses are less suitable for patients who do a significant amount of night driving or suffer with severe dry eye. They are contraindicated if you have macular degeneration. If you are happy wearing reading glasses, then there is no need to do anything other than have traditional cataract surgery with bilateral monofocal implants.
Mr Girgis says, in conclusion, I would recommend for all my patients, who have no contraindication, to have multifocal lenses as I use the most advanced types of implants which give a brilliant quality of vision.
We are living in a fantastic era for cataract surgery. In most circumstances we can not only remove your cataract and restore your vision, but also reduce your need to wear any glasses, including reading glasses.
Come to our event 
Spire Bristol Hospital is holding a Vision correction information evening where Mr Girgis will be providing a talk to the public on cataract surgery and corrective lenses. The free to attend evening is designed to allow you the opportunity to directly ask the expert questions and get the answers you don't have. The event will be held at Spire Bristol Hospital, Durdham Down on Tuesday 13 March at 7.00pm. The evening will last approximately just over an hour and refreshments will be provided.
To book on to this event please call our patient treatment advisers on 0117 980 4080 complete the booking form below.
Vision correction information evening
A talk and presentation about cataract surgery and corrective lenses.
Thank you for showing an interest in Spire Bristol Hospital's patient information evening. A member of our team will be in touch to confirm your attendance closer to the event. If you have any questions please get in touch with us.