Bristol 2017 Annual GP Education Conference.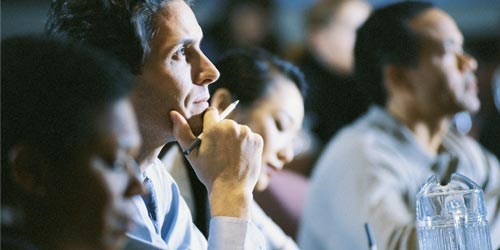 Date: 14 October 2017
Time: 8.45am - 4.30pm
Venue: Leigh Court, Pill Road, Abbots Leigh, Bristol BS8 3RA
Cost: £35.00
Spire Bristol Hospital is inviting GPs, locum GPs and trainee GPs to the 2017 Annual GP Educational Conference at Leigh Court, Bristol. The all-day event will be hosted by some of Bristol's leading consultants who will present clinical seminars across a variety of specialities. The talks will be tailored towards primary care and many questions will be answered such as, 'what symptoms should I look out for?' as well as 'when should I refer my patient on?'  
Spire Bristol Hospital values the fact that doctors in the South West and around England are required to gain a number of continuing professional development (CPD) credits each year. The educational day, which sees over 20 consultants delivering sessions, will provide attendees with a minimum of five CPD credits and will give the opportunity to network with colleagues from other practices.
Ruth Povey, Primary Care Liaison at Spire Bristol Hospital, speaks more about what GPs can expect:
"Following the success of the previous two years we are proud to be hosting our third Annual GP Educational Conference. The feedback captured by GPs from previous years regarding specialities and topic content has been the prime focus when putting together the programme for this year's conference. 
"I suppose you could call it a GP education conference designed by GPs for GPs."
The event is split into five one hour sessions with each hour offering an option of four topics, which the attending GPs can choose. We will endeavour to accommodate attendee's preferred selection choices.
"It is a great opportunity for GPs to gain valuable knowledge from consultant specialists. We have over 20 consultants delivering sessions on a range of topics, including but not limited to; Cardiology, Oncology, Orthopaedics and General Surgery. We look forward to welcoming delegates this October" concludes Ruth Povey.  
You can download a full invitation and agenda for the day here.
If you are a GP and are interested in booking a place at the conference, you can download the invitation agenda above and send your booking form via email to GP Liaison, Ruth Povey.