Bristol Allied Health Professionals Study Afternoon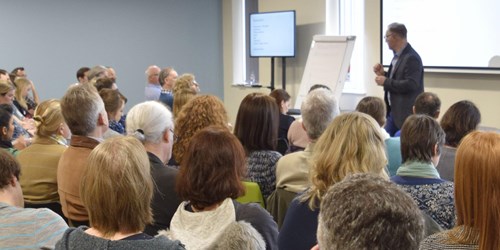 Date: Tuesday 19 June 2018
Time: 12pm - 4.30pm
Venue: Spire Oncology Centre, Aztec West, Bristol, BS32 4SY
Consultants: Dr Lockett, Mr Howells, Dr Jarad and Mr Saunders 
Cost: Free
---
Spire Bristol Hospital is inviting local Nurse Practitioners, Practice Nurses, Health Care Assistants, Pharmacists and all other clinical practice staff to a study afternoon at Spire Conference Centre. The event will see Bristol based consultant specialist present and discuss topics surrounding a variety of specialities. The sessions will also provide ample of opportunity to ask the experts detailed questions surrounding their area of expertise.
The educational afternoon will provide attendees with the equivalent of three hours continuing professional development (CPD) credits and the event is completely free to attend.
Ruth Povey, Primary Care Liaison at Spire Bristol Hospital, speaks more about what you can expect:
"We've put together a great afternoon line up of consultants. They will be providing clinical talks for a variety of clinical areas including; Irritable Bowl Syndrome (IBS), Knee pain, respiratory conditions and paediatric ENT concerns."
The event will see 4 consultant speakers who will each talk for 45 minutes on their topic of choice. These agenda of the afternoon put together as a result of feedback from attendees at previous Spire bases Allied Health Professional study days. 
If you are interested in booking a place at the event we invite you to do so by calling Ruth on 0117 980 4023 or alternatively you can send your name, title and practice name to bristolevents@spirehealthcare.com.