New unit at Spire Alexandra Hospital to support people with chronic pain
A new care suite has been opened at Spire Alexandra Hospital to treat patients with chronic pain. The suite, which will treat up to 60,000 patients a year represents a 6-month, £250,000 infrastructure development project, which will expand the range of healthcare services to NHS and private patients alike.
The suite will allow colleagues at Spire Alexandra hospital to treat patients who need minor procedures without general anaesthetic. This means more patients can receive their treatment and return home on the same day. The new suite will initially focus on treating patients suffering from chronic pain for the remainder of 2022, helping the NHS in the Kent and Medway area ease pressure on waiting lists. From 2023 Spire Alexandra will seek to further expand its day-case services within the new suite.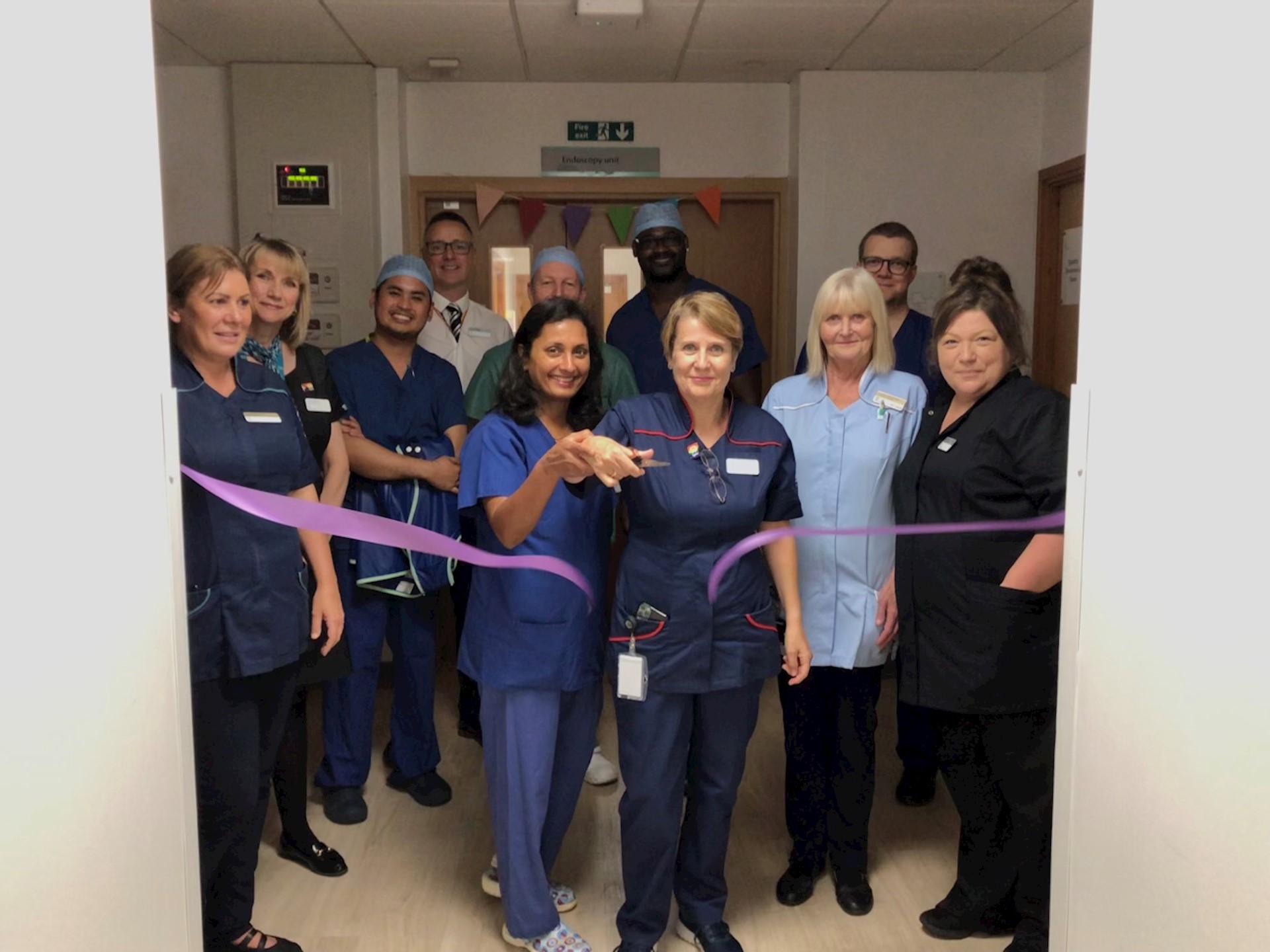 New Ambulatory suite opened by the team at Spire Alexandra Hospital
The hospital was delighted to have treated Mr Craig Lewis as its first patient, providing him with his treatment and sending him home all in one day – co-incidentally, it was also Mr Lewis' birthday. Mr Lewis commented: "I was greeted at reception with a warm welcome and all staff I passed went out of their way to check I was okay. The nurses and Dr Kothari all took the time to keep me up-to-date with what was going on, they all said Happy Birthday too."
Bernadette Bishop, Director of Clinical Services, said: "We are delighted to have opened our new ambulatory care suite and are looking forward to helping more of our patients from Kent and Medway and supporting our local NHS partners." 
Lee Aldridge, Operations Director, added: "I would like to thank all of our colleagues who worked tirelessly to help develop the ambulatory care suite and pain management service. We have a great team at Spire Alexandra who provide a service to be proud of. We are focused on providing excellent patient care and outcomes."
News of the new facilities and how the hospital is helping to ease local NHS waiting lists featured on BBC South East. In the interview the BBC spoke with Hospital Director, Jonathan Head, Pain Management Consultant, Dr Kothari, and primary school teacher and patient at the suite, Rebecca Bowman.