Spire Wellesley Hospital maintains its 'Good' CQC rating
Hospital rated as 'Outstanding' for being well-led, up from 'Good' at the last inspection
Hospital is helping to ease pressure on NHS waiting lists
Spire Wellesley Hospital has maintained its overall 'Good' rating, and has been rated 'Outstanding' for being well-led, up from 'Good,' the last time it was inspected. This follows an unannounced inspection of surgical services by the Care Quality Commission (CQC) in September 2022. The previous inspection had been in 2018.
In its report, CQC inspectors praised the way in which hospital leaders had introduced a range of innovations to drive improvements in quality and provide care tailored to patients' individual needs and recovery. They made particular mention of systems that had helped reduce emergency response times, delivering emergency care to people faster.
The CQC noted that Spire Wellesley had achieved multiple national accreditations for exceptional standards of practice, including in the management of venous thromboembolism, oncology care, and housekeeping. Such recognition reflected the team's determination to deliver the highest levels of care.
The CQC also commented positively on how hospital leadership engaged and empowered colleagues to create a culture characterised by honesty, openness, and passion for care. They added that the hospital engaged well with patients and the community to plan care to meet the needs of local people.
Following on from its support for the NHS during the pandemic, Spire Wellesley is pleased to be helping local NHS trusts to address waiting lists in the area, caring for some of those NHS patients who have been waiting the longest for care.
Richard Coggings, Hospital Director at Spire Wellesley Hospital, said: "Everyone at Spire Wellesley, is delighted with the news of our 'Good' rating from the CQC. The 'Outstanding' rating for being well-led demonstrates our significant efforts to drive clinical excellence; deliver high-quality and compassionate patient care; and be an employer of choice for outstanding colleagues. The entire team should be incredibly proud of what has been achieved here at Wellesley."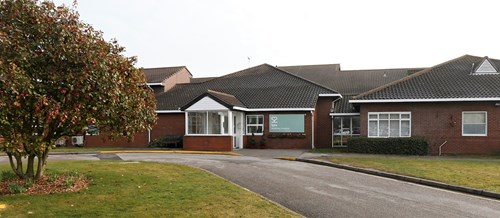 98% of Spire Healthcare's inspected hospitals and clinics are rated 'Good,' 'Outstanding' or the equivalent by health inspectors in England, Wales and Scotland.