Mr Daniel Calladine will be giving a short presentation on laser refractive surgery, cataract and clear lens exchange to correct common vision problems and eliminate the need for glasses or contact lenses.
There will be the opportunity to learn about how the eye works and at the end of the session, Mr Calladine, who will be performing your surgery, will be taking questions.
The event is taking place at Spire South Bank Hospital
Places are free but strictly limited. For more information or to book, please contact us on:

01905 362 252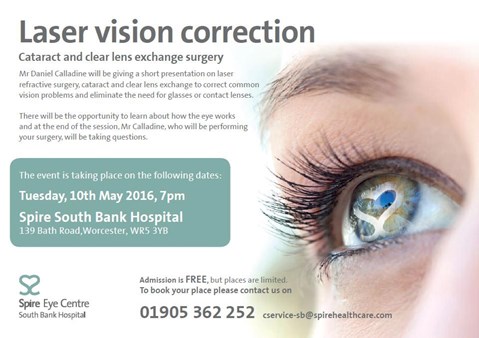 Thank you for your booking request, we will get back to you shortly.