Mr Arun Sachdev, Consultant Ophthalmic Surgeon
For National Eye Health Week our Consultant Mr Sachdev talks us through his top tips for keeping your eyes healthy.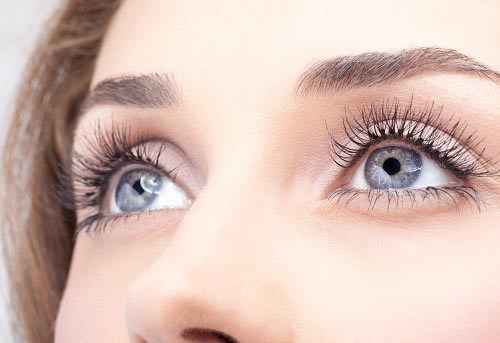 A good diet
There is increasing evidence that a good diet is important in keeping your eyes healthy. Nutrients like omega-3 fatty acids, lutein, zinc, and vitamins C and E might prevent progression or even development of eye problems such as age-related macular degeneration (AMD) and cataracts.  Good foods to have on your plate include: green leafy vegetables (spinach, kale, collards), salmon, tuna, eggs, nuts, beans, oranges, oysters and pork. Although not necessarily all together! 
A recent study showed that Oriental and Mediterranean diets are beneficial for those at risk of AMD.  Both diets constitute a high consumption of fruits, vegetables, legumes, wholegrains and nuts with more seafood in the Oriental diet.  In contrast, the Western diet with a higher intake of red meat, high-fat dairy, processed meat, fried potatoes and alcohol consumption (> 2 units/day) increased risk of developing AMD.  The study showed that increased dietary intake of flavonoids found in tea, chocolate, red wine, and fruit particularly oranges reduced risk of onset of AMD. Food for thought!
Eating well also helps maintain a healthy weight which reduces the risk of type 2 diabetes which is currently the leading cause of visual impairment in adults.
Stop smoking
Many people are still unaware of the link between smoking and eye disease.  Smoking significantly increases the risk of developing cataract and AMD. The risk is cumulative so the more you smoke the higher the risk.  No matter how long you have smoked, there is a still a health benefit in stopping.
Wear sunglasses
The right pair of sunglasses will protect your eyes from UV light.  Excessive UV exposure increases risk of cataracts and macular degeneration.  A pair that blocks 99% to 100% of UVA and UVB rays is ideal.
Take regular breaks when working on laptops or smartphones
When working close up, your eye muscles are active. This may cause eyestrain, headaches and even dry eyes.  Follow something known as the 20/20/20 rule: every 20 minutes, look at something 20 feet away, for 20 seconds. Make sure you blink or your eyes will become dry.
Regular eye examination
Regular examinations can pick up the need for a change of glasses but they can also detect early signs of certain diseases such as glaucoma which often don't have any visual symptoms initially. They can also detect signs of underlying general health conditions such as diabetes, raised cholesterol and high blood pressure.
For more information or to book an appointment with Mr Sachdev, call us on 01625 505412 or email info@spireregency.com
The content of this article is provided for general information only, and should not be treated as a substitute for the professional medical advice of your doctor or other health care professional.