Hello, my name is Eddie Taylor and I am the Theatre Manager at Spire Regency Hospital, Macclesfield.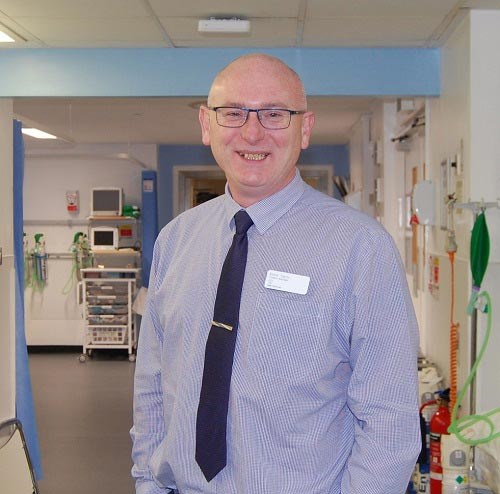 Hello Eddie! How long have you worked at Spire Regency Hospital and what was your background previously?
I joined the team at Regency in January 2019. I was previously the Theatre Manager at an independent private hospital in Merseyside and I have spent the past 30 years working in numerous theatre departments in the region as an ODP, having trained at the Royal Liverpool Hospital. I have experience in almost every surgical specialty as well as anaesthetics, recovery and critical care.
What made you want to be an ODP?
I have always had an interest in surgery and this job has given me the opportunity to experience first-hand the challenges of performing both routine and emergency surgery and anaesthesia in a wide range of settings.
What makes you proud to work at Spire Regency Hospital?
I have only worked here for a short period but I am surprised at just how welcome I have been made to feel by the entire team here at Regency.
What does "Hello my name is…" mean to you?
"Hello my name is…" is about more than common courtesy. Introductions allow us to make connections and help us to communicate on a much greater level.
What's your hidden talent?
I can play guitar, having received my first guitar as a Christmas present when I was six years old. I also enjoy cooking and baking, especially with my two young daughters.
Spire Regency Hospital Macclesfield is proud to join a massive social media movement. Hello my name is… is a campaign launched by Dr Kate Granger MBE and her husband Chris Pointon to encourage and remind all staff to go back to basics and introduce themselves to patients properly.
Our aim is to give patients and those close to them the highest possible standard of care and we are delighted to support this campaign, which further highlights the importance of patient centered care and treating patients as people.