A guide to allergies of the nose
Mr Derrick Siau, Consultant Rhinologist and ENT Surgeon
Rhinitis is inflammation of the nasal lining and nasal allergies are the most common cause, with up to 25% of the population suffering from allergic rhinitis. There are two types:
Seasonal - this causes intermittent seasonal symptoms such as blocked or runny nose, sneezing, itching and watery eyes. Symptoms typically start in spring and early summer.  These are typically caused by allergies to tree, grass and weed pollens causing temporary symptoms.
Perennial - this causes persistent symptoms such as nasal blockade, post-nasal drip (catarrh) and pressure sensations mimicking 'sinus' symptoms. These are typically caused by allergies to animal dander, house dust mites and moulds.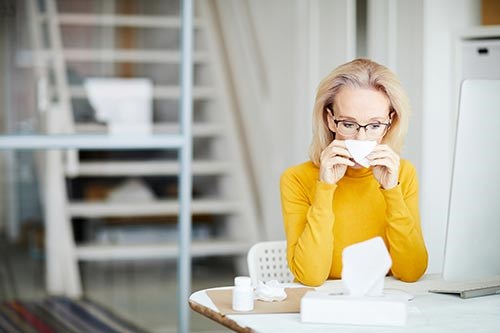 The consequences of untreated allergic rhinitis
Allergic rhinitis can have long term effects on health, academic or occupational performance as well as interpersonal relationships.
Not being able to breathe through the nose results in mouth breathing which causes a dry and irritated throat in the morning. It also causes snoring and sleep disturbance resulting in tiredness and daytime irritability. This can have a significant impact on relationships, workplace productivity and academic performance.  It is well known that students with nasal allergies are more likely to drop their grades during the summer exams, as their revision and exam performance can be severely impacted by their symptoms.
There is also a clear association between asthma and nasal allergies. The lining of the nose is similar to that of the lung. When the nose is inflamed, the chest lining follows causing worsening of asthma. 50% of asthmatics also have nasal allergies and it is important that this is treated.
Allergies can also affect the sinuses by worsening sinusitis and nasal polyps. They can also affect the ear causing hearing impairment, infections and pain.
Allergy testing
Allergy testing helps confirm the diagnosis and identifies the causative allergens so they can be avoided to lessen symptoms. There are two available tests:
Blood test - this identifies antibodies to specific allergens. It usually takes around a week for the results.
Skin prick test - this is a quick test that can be done in the clinic. The results are available in 15 minutes.
What can I do?
Allergic rhinitis is readily treatable once diagnosed. The diagnosis is based on symptoms and appearance of the nasal lining. Allergy testing can be carried out during the consultation to confirm the diagnosis and identify allergens so they can be avoided. If you suffer from allergic rhinitis and wish to seek further treatment our team would be happy to help.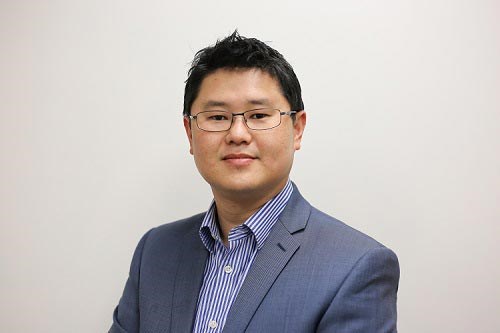 Mr Derrick Siau has regular clinics at Spire Regency Hospital.  For more information or to book a consultation call 01625 505 412.
The content of this article is provided for general information only, and should not be treated as a substitute for the professional medical advice of your doctor or other health care professional.