Meet our breast imaging team
Our dedicated team of Consultant Radiologists work together to provide an extensive and flexible breast imaging service. Each of them are trained in symptomatic breast imaging, working alongside our Consultant Breast Surgeons in the 'one-stop breast clinic' service and in screening for breast disease.
They are proficient in all methods used to assess the breast which includes mammography, ultrasound, MRI and CT, and use various interventional techniques to biopsy the breast and localise lesions which cannot be felt by clinical examination.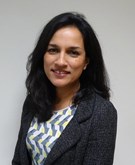 Dr Angelique Beling, Consultant Radiologist BSc MBBS MRCP FRCR
I qualified from St Bartholomew's Hospital Medical School and undertook specialist radiological training in the Wessex region. In the latter part of my training I attended The Royal Marsden hospital for further training in breast MRI. I was appointed Consultant Radiologist at Portsmouth Hospitals NHS Trust in 2012 and am responsible for specialist training in breast radiology within the Wessex Portsmouth Scheme.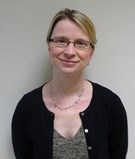 Dr Katherine Colquhoun, Consultant Radiologist BSc MBBS MRCP FRCR
I trained at UMDS (United Medical and Dental Schools) of Guys and St Thomas's Hospitals and completed specialist radiology training on the Wessex Radiology scheme with a fellowship in musculoskeletal radiology from the Nuffield Orthopaedic Centre, Oxford. I undertook subspecialty training in breast radiology in Portsmouth.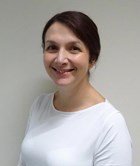 Dr Sally-Ann Gibbs, Consultant Radiologist MBBS MRCS (Edin) FRCR
I am a Consultant Radiologist, working at Spire Portsmouth and Queen Alexandra. I undertook my medical training at The Royal London Hospital medical school and specialist radiology training at St Mary's Hospital London and in Portsmouth.
You can find out more about our one stop breast clinic service here.